Tonight we shot two scenes, one on the Eastbank Esplanade, and the other in South Waterfront (where we shot so fast I didn't have time to take photos).  Fun times!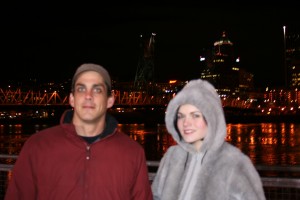 Bryce and Meredith stay warm between takes.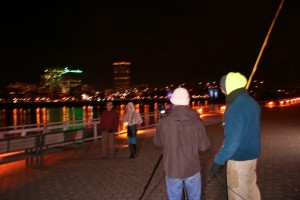 Brian and Jon set up the shot.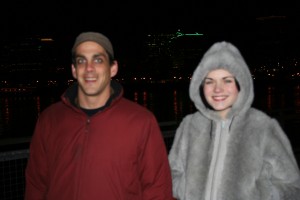 They're happy because we're almost ready to shoot.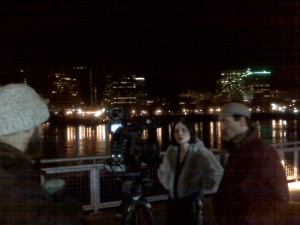 Brian shaved his hair off (beneath that hat, it went past his shoulders) and donated it to Locks of Love.  How cool is that?
More shooting tomorrow–at 6:30AM!
Be a fan of Did You Kiss Anyone? on Facebook