I took my first leak in a Portland Loo, so naturally I need to blog about it. This review pertains to the Loo at SW Taylor and Naito on the waterfront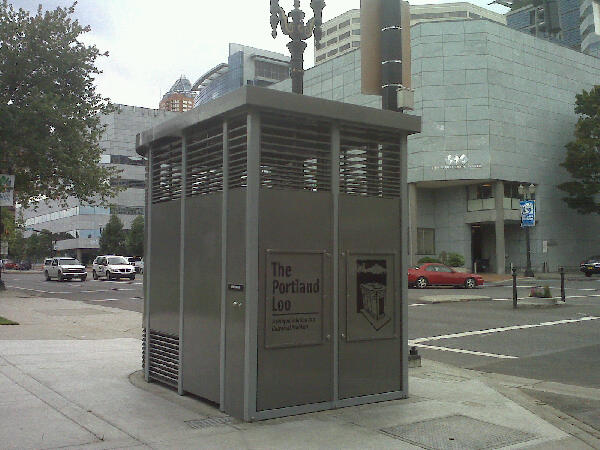 The first thing you notice when entering the Portland Loo is how spacious it is. Natural light floods in from a skylight above as well as through vented slats. Night time emergency? A motion detector will light up.
The entrance is made of curved metal, which lends a nice design element but I worry about possible acoustic echoing in certain situations. There is hand sanitizer inside as well as a handwashing station outside (no more Benson bubbler handwashing!).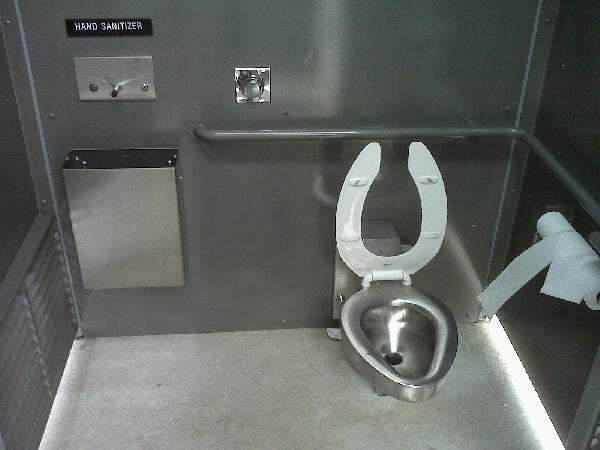 The Portland Loo fits roughly four meth/heroin addicts, or two couples engaged in whatever the public restroom version of a Mile High club is called.
Overall, the Portland Loo provides an upscale alternative to the more drab and uninspired public restrooming offered by fast food chains and gas stations. And yes, with all that space inside, it's family friendly. A stroller (or bike) would fit inside easily. No word on if pets are allowed.
My first experience in a Portland Loo was much better than I expected from a public restroom. If you are looking for a public yet private place to relieve yourself, I highly recommend it. Rest assured, I'll be back.