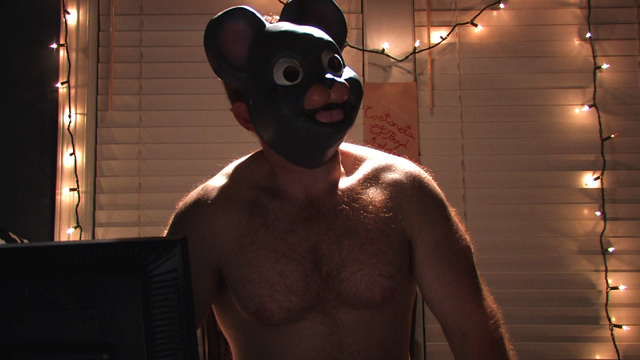 Almost one year to the day since we began filming "Did You Kiss Anyone?" we will shoot the second-to-last scene.  I try to say this with as much confidence as I can given that we've re-scheduled this scene probably close to 7 times.
It's a pretty weird scene in some ways, involving as many people as we can get to strip down to their underwear (or as close as they feel comfortable) and put on an animal mask.  With it being so close to Halloween, I'm hoping people feel a little adventurous.  Also, this is Portland, so there's a solid chance our problem will be too many people.
If you'd like to look like the guy in the picture above (which is from a different scene in the movie) check out our Facebook event or our Tumblr post for more info.  I promise it will be fun to film and creepy to watch onscreen.