For me, the most exciting Portland film festival is Filmed By Bike and I was especially excited this year for two reasons:
1. My movie, Right Hook, was nominated for the top award, The Golden Helmet!
2. The festival made the front cover of the Oregonian's A&E section, with a picture of Right Hook's Carolyn Main smack dab in the middle. And we even got a blurb:
And then there are flat-out fictions, such as Portlander Mike Vogel's "Right Hook," which turns a lamentably common encounter between an urban bicyclist and a thoughtless driver into a comic hipster-vs.-square martial arts fantasy.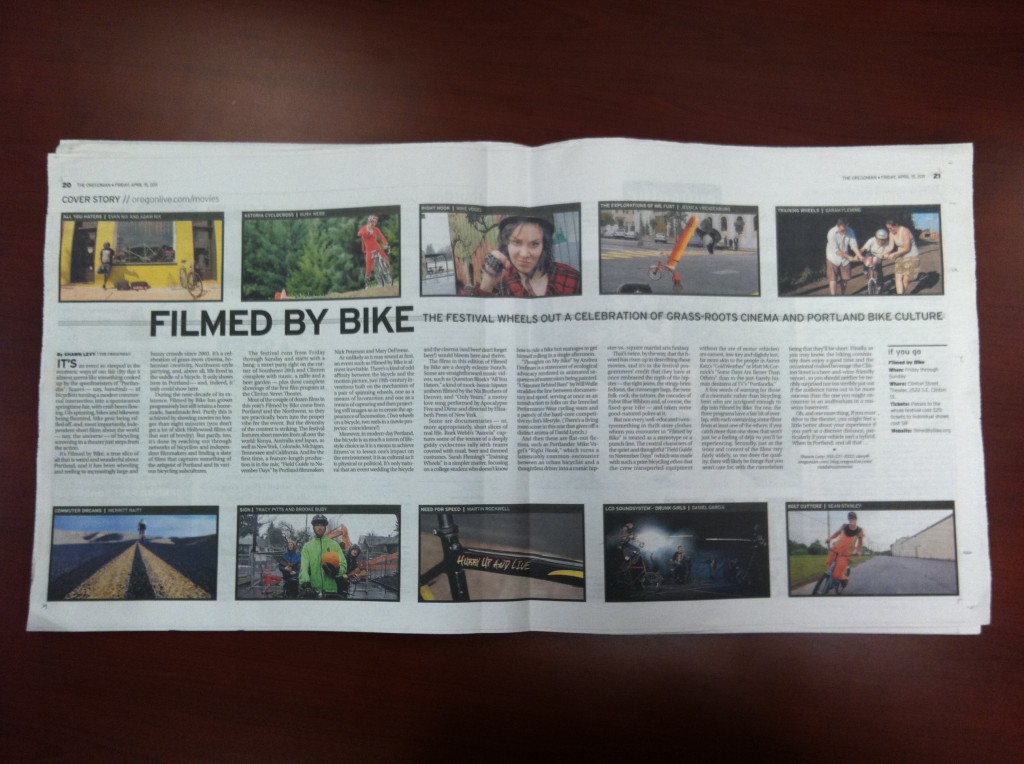 It was pouring rain for the street party, but they put up a big tent with some heaters. Or you could warm up with Hammercise! Despite the weather, the crowd was energetic and ready to have fun. I didn't take more videos because I was wet and cold and trying to eat tamales to soak up the beer.

On Saturday I got to see my friend Joe Lapp's movie "Burundi's Biking Bananas." (link will come when he posts it!)
Then there was a Q&A with some of the filmmakers…

The crowds came out for the 7pm show…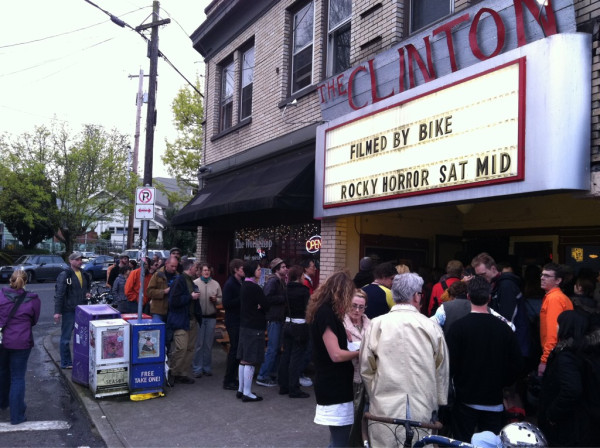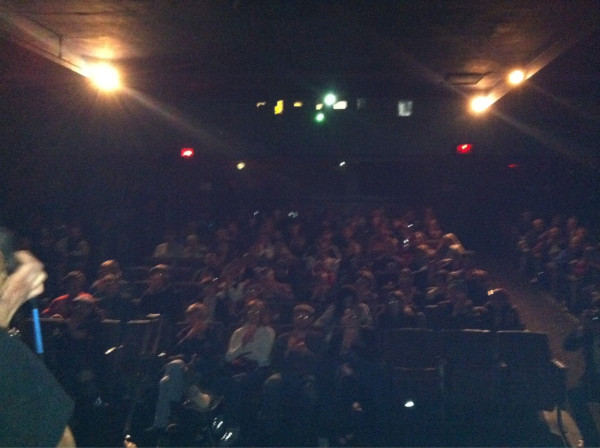 I didn't win the Golden Helmet, but I did get a chance to show the Nutcase Helmet people my own Nutcase helmet creatively customized with reflective tape. I like to imagine this picture is them looking at me explaining the various patterns and styles I used…