There was a big crime scene roped off in the South Park blocks. Fortunately it was just the crew for the upcoming series Grimm. It's supposed to be like Law & Order but with supernatural crimes. I got strangely close to the action and was only told to stop taking pictures like twice.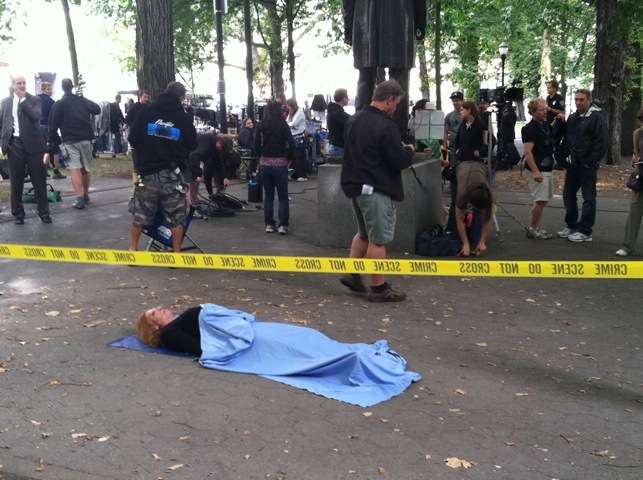 I like the fact that Grimm will bring some weird special effects make-up to the streets of Portland. She looked much more burned and grossly red eyed in real life.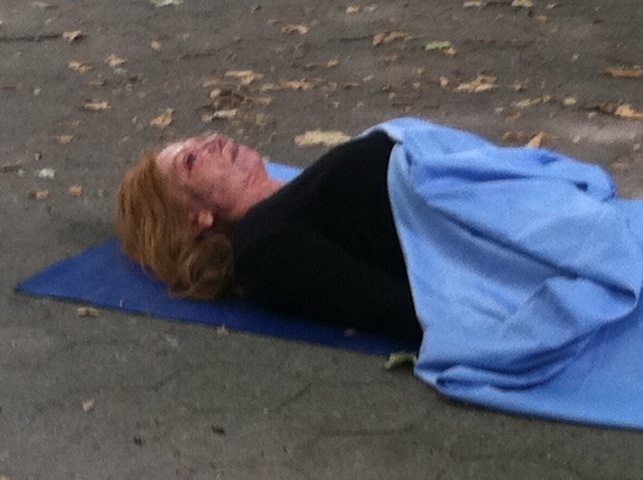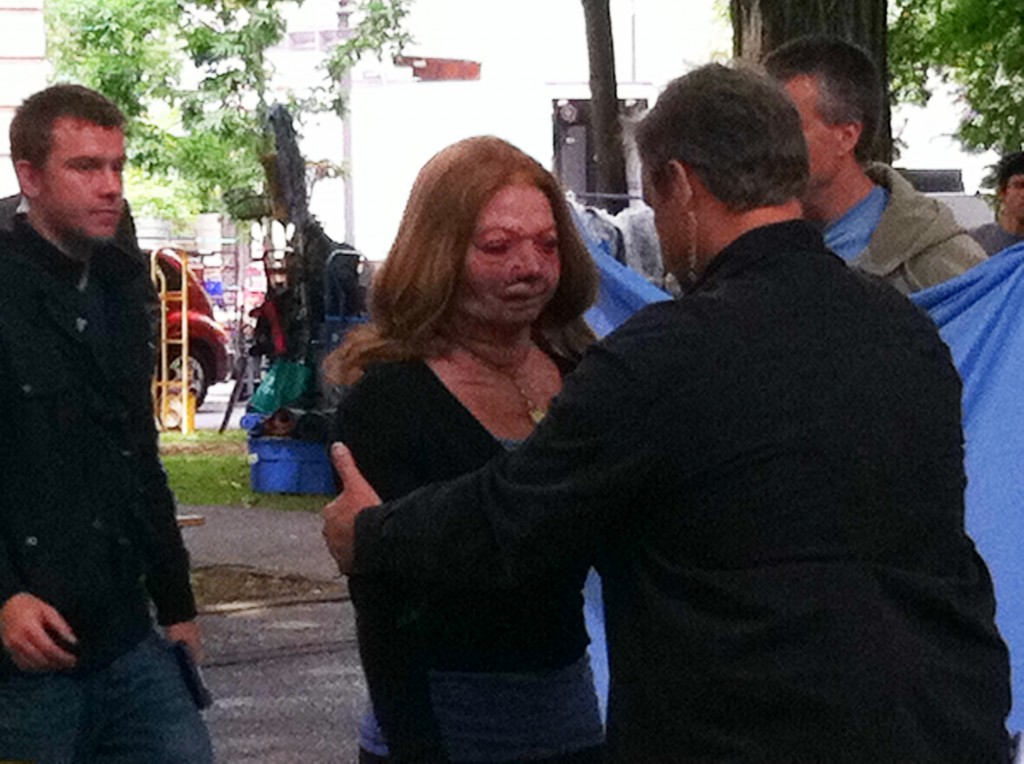 This is an impressive camera setup. SO JEALOUS!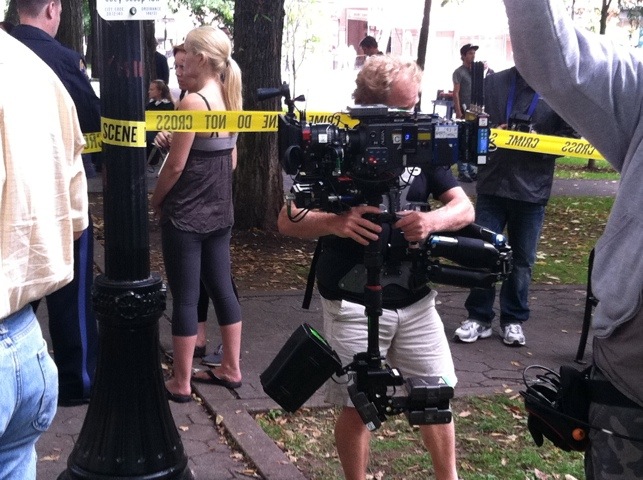 The guy looking off to the right is the star of Grimm, David Giuntoli. I think he would totally obey the scoop law and he's not trying to ignore it.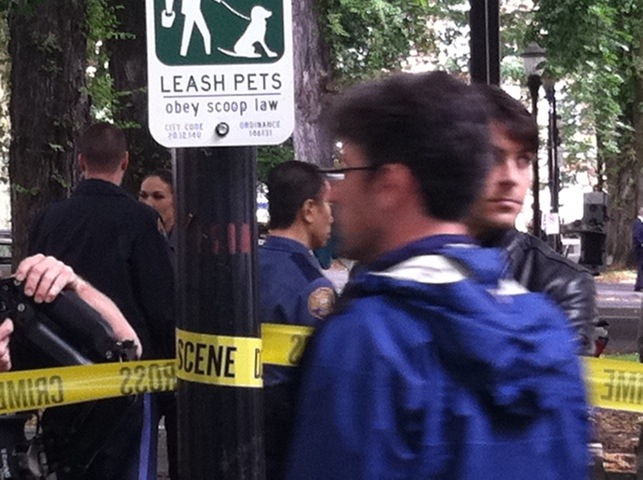 ACTION!
Here's the official site for Grimm. Thanks for filming in Portland!