My first feature "The Waiting List" is on YouTube and I wanted to do a director's commentary, which is something people who like DVDs say is missing from streaming movies. "The Waiting List" has some interesting little behind-the-scenes stories and facts that I wanted to share. I knew I could use YouTube annotations to create "pop-up video" moments, minus the obnoxious pop-up sound. I know some people might find it annoying, but the button to turn on/off annotations is pretty easy to find on the playback toolbar. I also added a message at the beginning that explains it.
So I decided to spend a few evenings adding and editing annotations. This is not an especially quick process. Sometimes you have to strategically place the annotation or lengthen the time it's up because more words will take longer to read. And I had to think of things to say/write that would (hopefully) be interesting. The nice thing is that I can go back and add or edit them at any time.
I updated TheWaitingListMovie.com so it's designed to make it easy to read the annotations. And by designed, I mean poorly ripped off Devour. But watching it on YouTube works just as well. Add it to your "Watch Later" list if you can't watch it now!
Here are some screenshots of the annotations so you can see what they look like and what they say…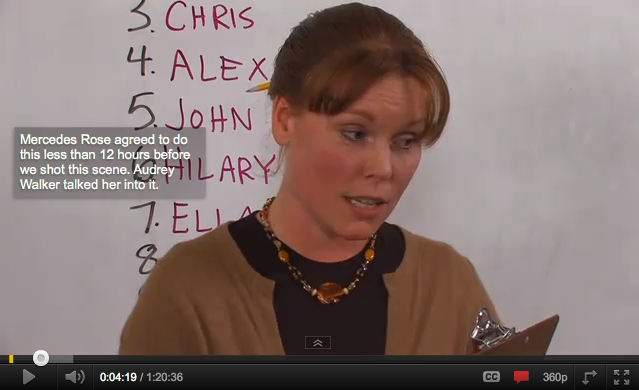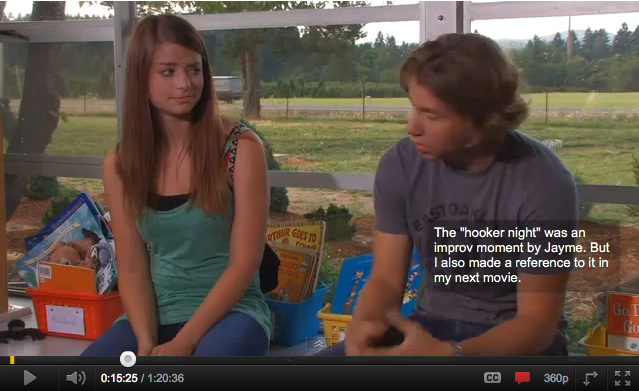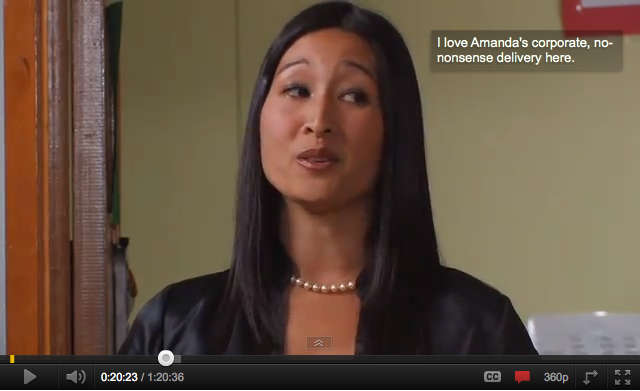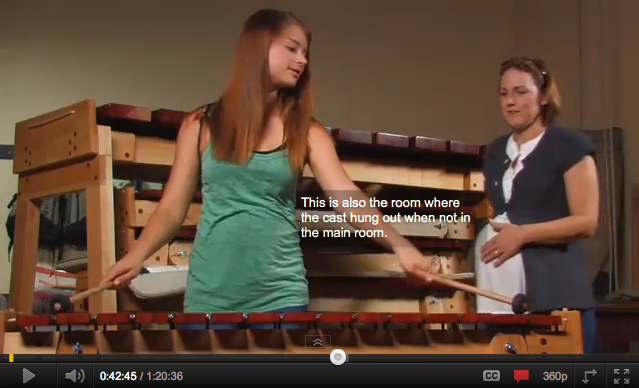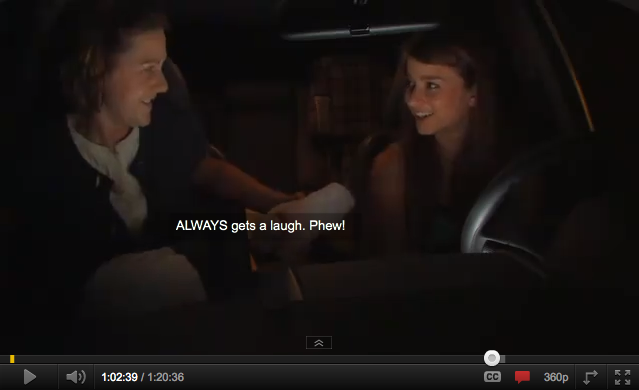 And of course, you can start watching all of the annotations here…