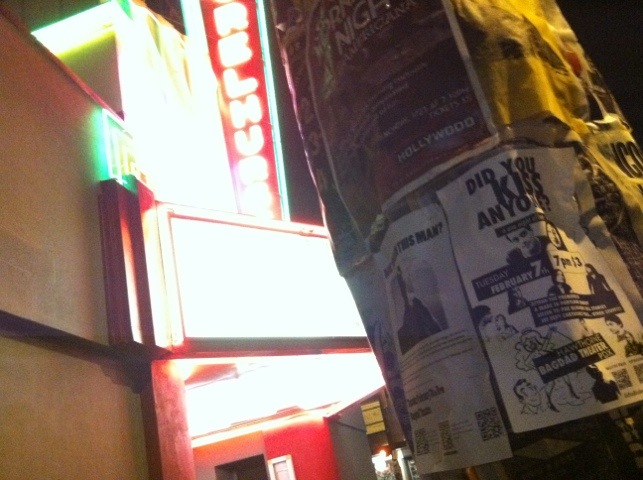 Promoting a movie is glamorous. You may find yourself walking around with a stapler, attaching poorly printed posters to a telephone pole in a semi-legal fashion.
I need a bigger stapler and thicker paper.
These posters went up around Tender Loving Empire, the Belmont Stumptown, and Laurelhurst Theater. Not pictured: Cinemagic. More going up next week with better supplies.
February 7th at 7pm at the Bagdad! Please!