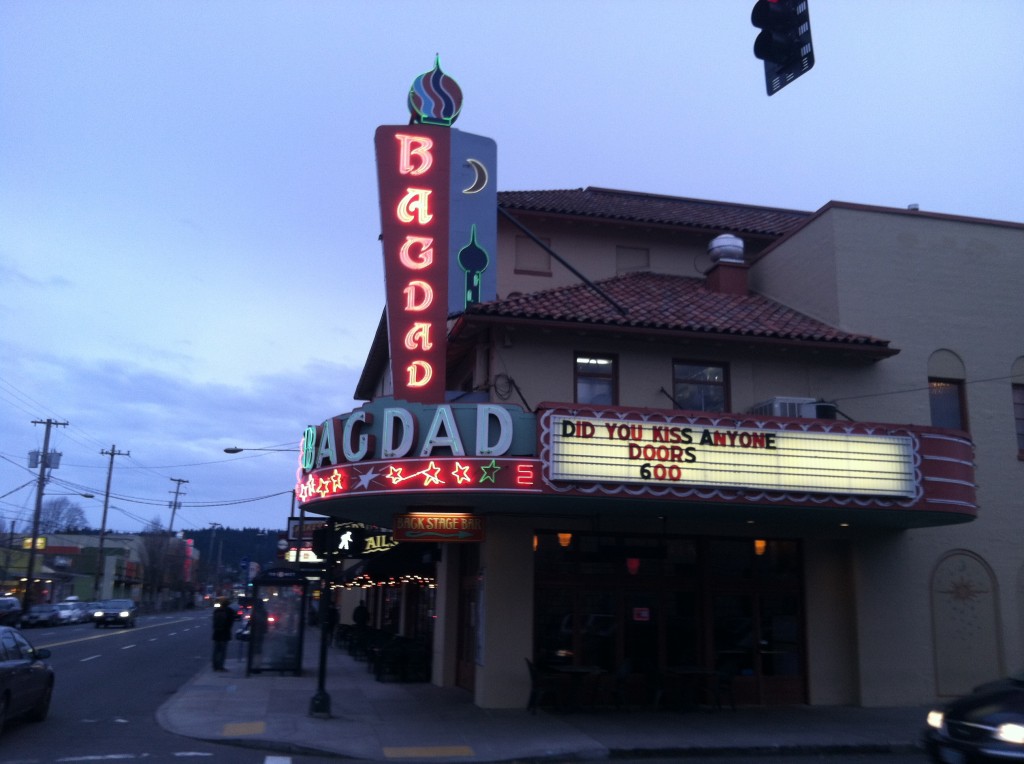 I spent two years making a movie in Portland so it was fun to finally show it in Portland. I've always loved the idea of screening a movie at the Bagdad. It's one of those renovated movie palaces where you can drink beer and eat pizza. Plus it has an awesome marquee.
I always worry that if I show my movie in a theater, no one will show up.  Not only did we fill the theater, but there was a line out the door waiting to get in. If you've ever hated waiting in line at a theater, know that somewhere, you are making the filmmakers of that movie very happy.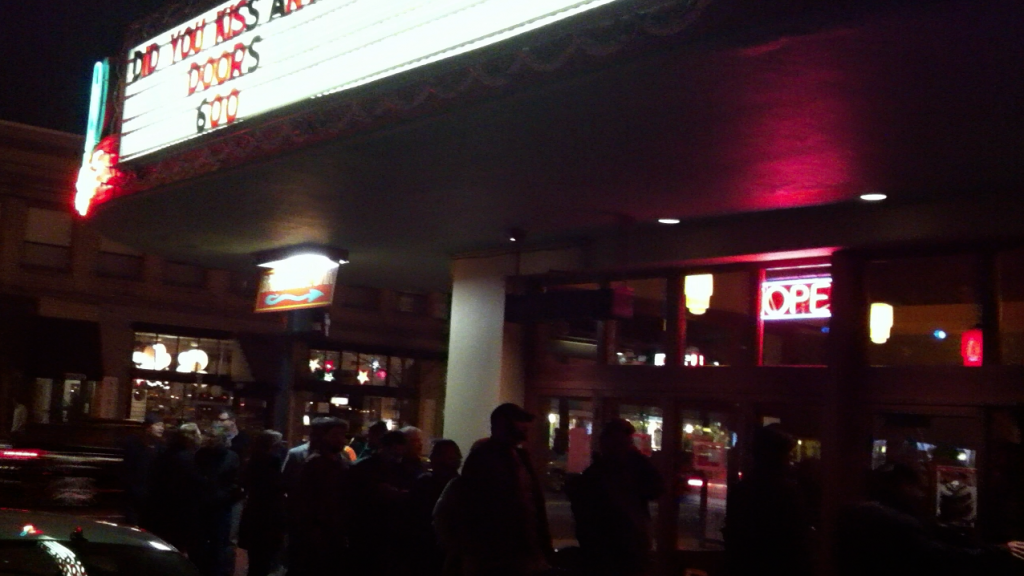 It was great hanging out with some of the actors who I haven't seen in forever. I spend a concentrated time on set with actors, then rarely seem them until there's an event like this. Which sucks because they are all really cool, funny people. So I need to write another movie so I can hang out with them again.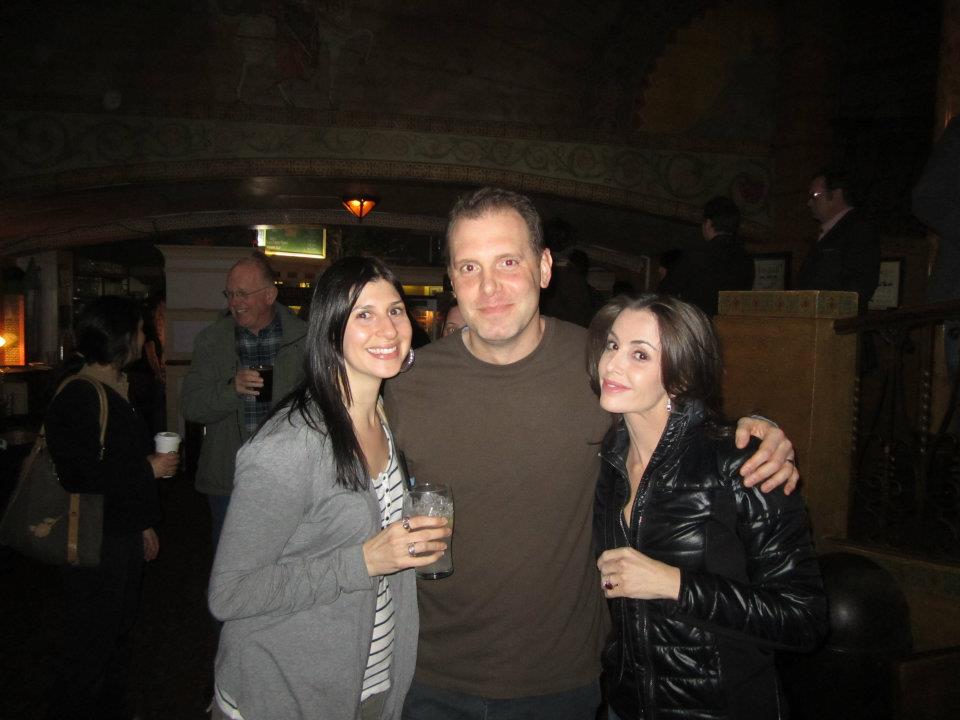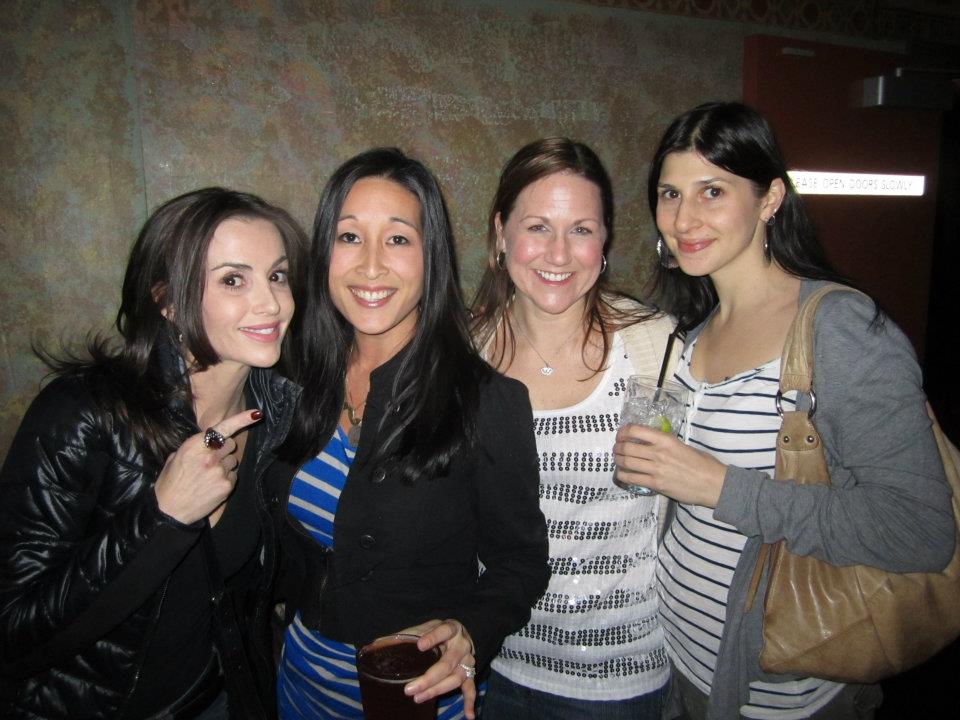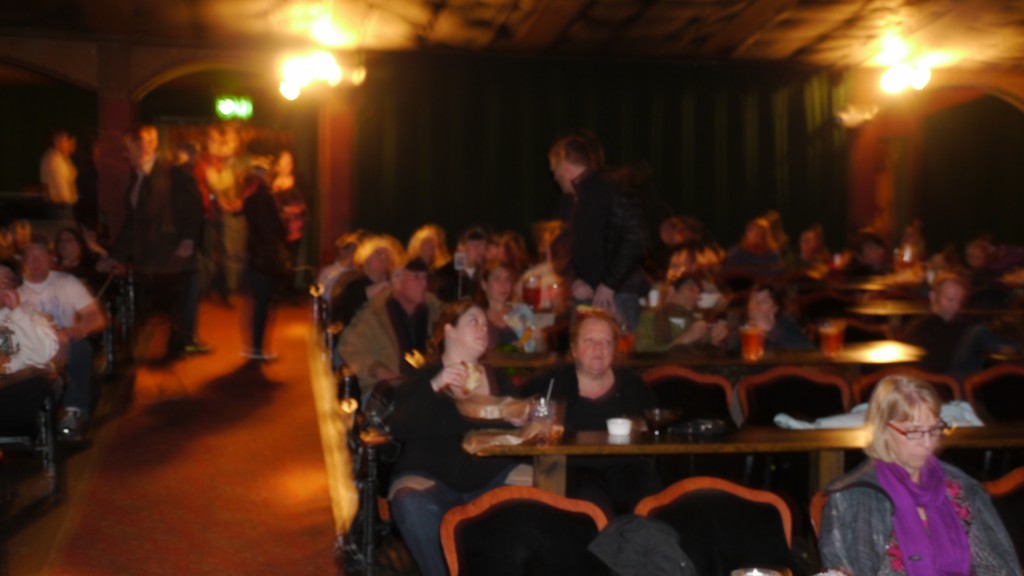 I showed slides of things like Carolyn Main's Sex Wizards and my friend Candice made a great playlist of Portland bands that played while everyone was waiting for the show to start. Once everyone got in, we started with some storytelling by Bill Reagan and Heather Goguen. Bill told a hilarious story about prom with a date who was wasted and Heather told a story about marrying her internet stalker that included the twist ending that she's not just pregnant, but double pregnant. Both Bill and Heather should be in Backfence PDX, so someone please make that happen.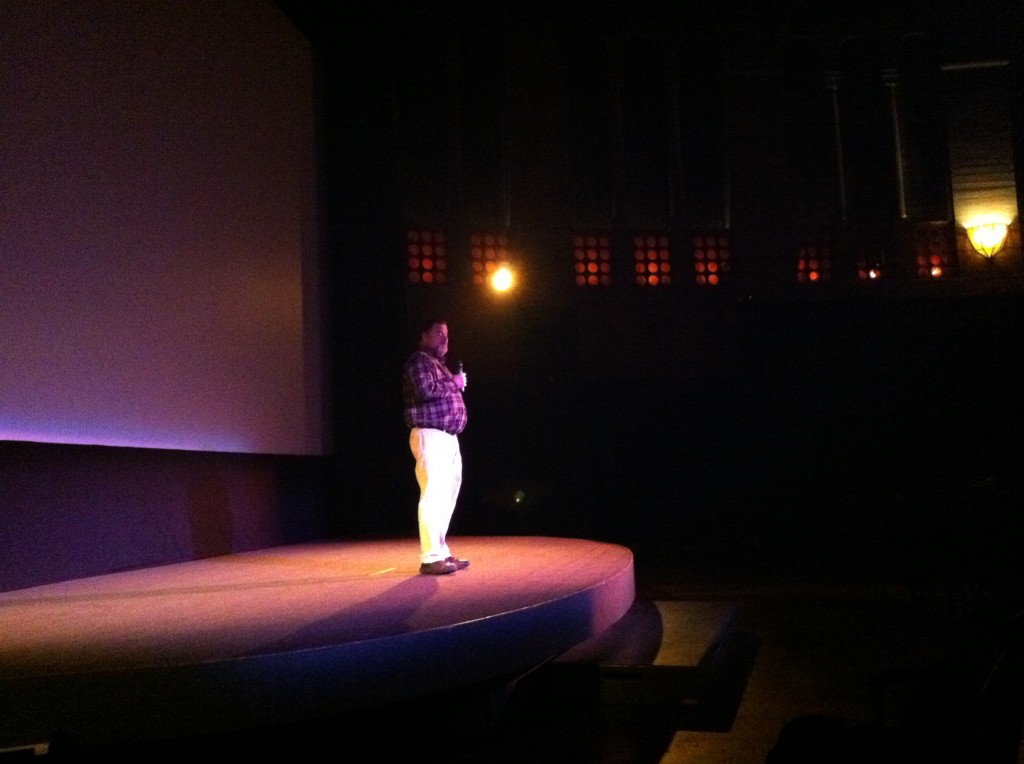 I showed a lost episode of "Did You Cast Anyone?" and if you weren't there, you'll probably never see it. It's pretty silly and involves various terrible things happening to my head at the hand of Teresa Decher.
Once the movie started, everything was kind of a blur for me. I was nervous people would be uncomfortable with the Shi**ing with the Door Open scene that takes place early in the movie. They laughed. A full theater of people laughing. It was awesome. That's what always motivates me when I make a movie.
Once the movie was going and I knew people were enjoying it, I went up to the balcony to get my computer to update the movie's website with the link to buy it. There were people in the balcony! Lots of people. And they were watching my movie! It still seems crazy.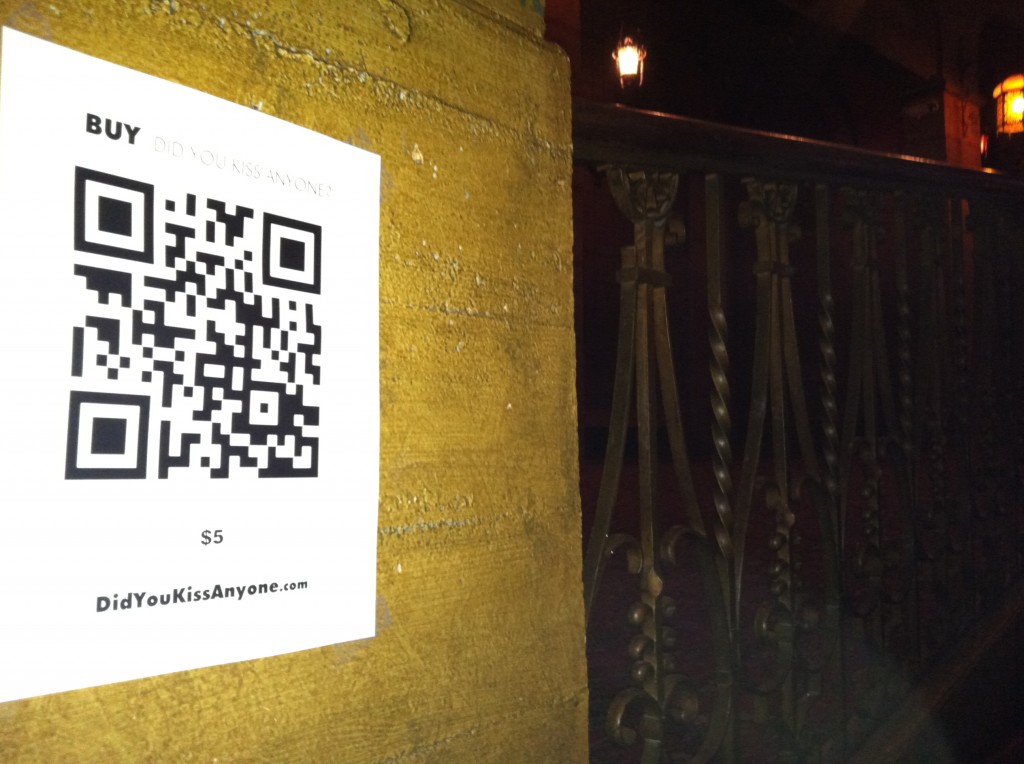 I posted some QR codes around the lobby so people could scan and buy it on the spot. One person actually did! And people must have told friends about it because I sold a bunch of copies for the entire week after. (You can still buy it for $5 at buy.didyoukissanyone.com.)
After the movie, lots people stayed for the Q&A. I came out wearing the mouse mask from the furries scene, but no one could understand me so I had to take it off. Some sort of alarm went off in the middle of the Q&A. I was joined by Brian Mohr (Cinematographer), Trevor Bennett (Score), and Jon Vogel (Producer/brother). It had that awkward feeling all Q&A sessions have.
We went for a few drinks at the Back Stage bar and I got to hang out with Brian and Amanda a little bit, the two people who I spent the most time with making the movie. It was a great way to end a perfect movie screening evening.
Time to go make another one.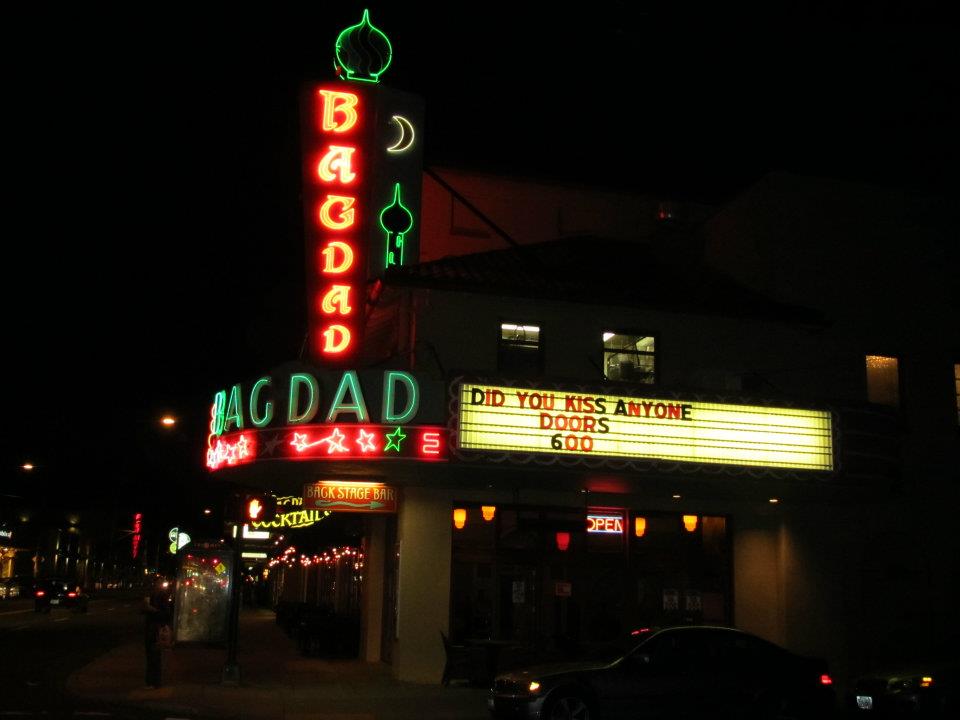 If you took any photos while you were there (especially if you have some shots of the audience) please send them to me or give me a link! I would love to see them.