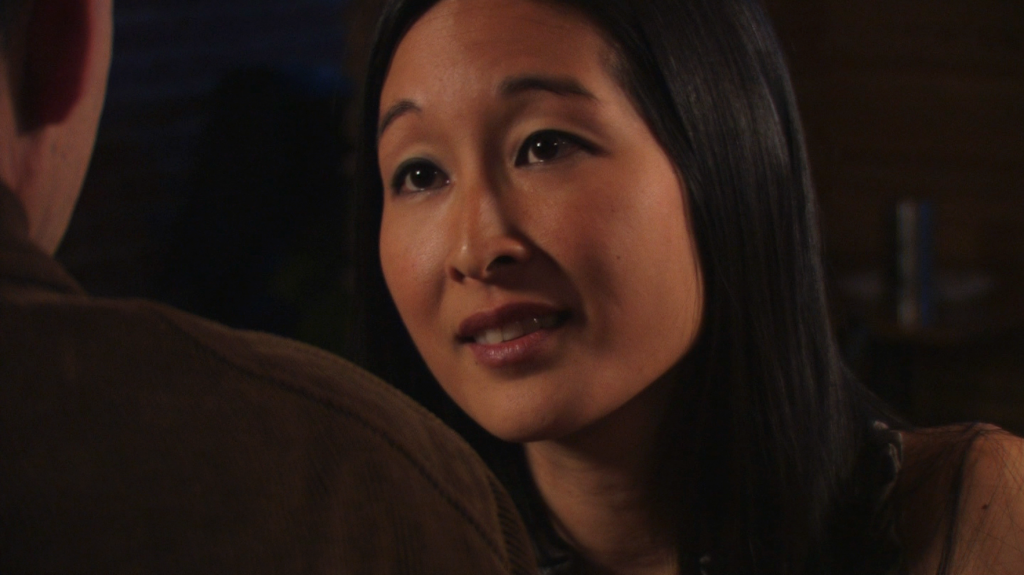 It's been almost a month since I decided to release my second movie "Did You Kiss Anyone?" using the Louis CK way of distributing.  (Someone pays me $5, I give them the movie to stream or download in HD.)
Some people think this is idiotic, but I don't have any investors to answer to and I want to make it as easy as possible for people to see the movie. (If you don't have $5, you can watch my first movie for free or you can watch the webseries called "Did You Cast Anyone?")
When I considered doing this, I thought it would be really complicated and possibly cost tons of money I didn't have.  Louis CK has said his site cost about $32,000 to get running.  I wanted to see if I could do it for less–a lot less.  Here are the steps I identified as most important:
Secure payment: People should be able to pay with a credit card and I should not know anything about how they paid, only if they paid.
Unique link & order number: Once you do pay, you should get a unique URL to the movie and an order number so if things go haywire you can send me an email and complain.
No hassle streaming or downloading: Once you get the link, you should be able to stream it (in HD) or download it immediately, without any technical difficulties caused by me choosing a crappy web host that's unable to reliably deliver a 1.75 GB file. Also, you shouldn't need to have an account for anything.
I'm already paying $7/month to host my movie websites on Front Ave.  In addition to this, everything above cost me $5 PER YEAR. One sale covers the video hosting for the entire year (!).  Here's how I did it: [UPDATE: How to Sell Direct Downloads can be found here.]
PayPal handled the secure payment. I signed up for a Paypal business account (it's free) because I needed access to their API. You don't need to understand any of that, other than knowing where to get your API key within PayPal.
My site is created in WordPress and I used a plugin called MarketPress (also free).  It gives you shopping cart functionality on your site, plus it integrates with PayPal using the aforementioned API key.
The MP4 movie file was uploaded to Google's cloud storage infrastructure (aka Google Docs).  This is where the expense came in.  I needed to upgrade to 20GB of space, which costs $5 per year. Once you get your custom link, you can begin watching immediately or download it.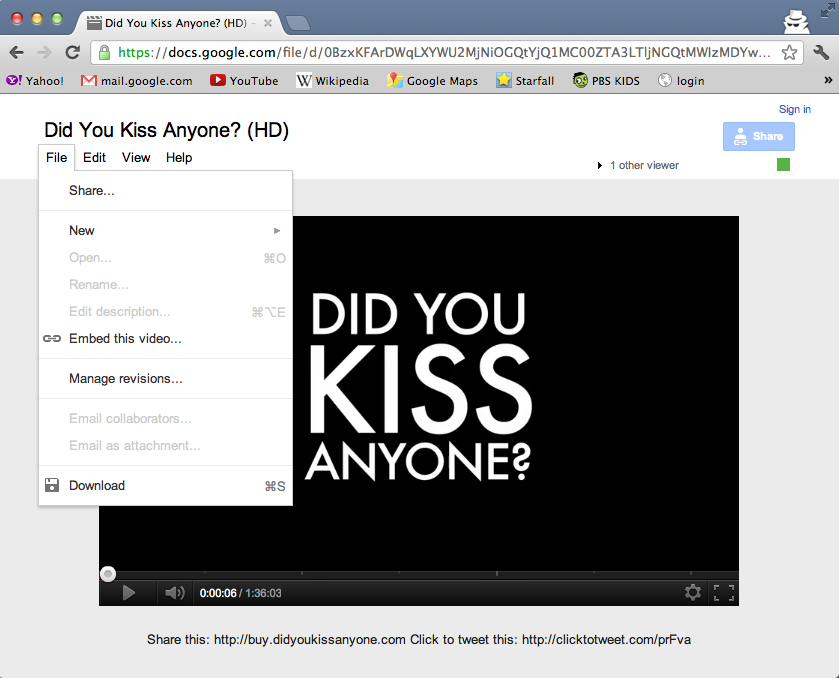 People would've crapped their pants ten years ago if they knew you could do this.
But now the hard will always be: how do you find an audience? And don't start regurgitating thought-leaders about building an audience online with social media. No one follows you on social media to buy your stuff.  They follow you because you tell funny jokes or take cool pictures or because your avatar is a hot girl who looks like she's going to have sexual intercourse with you if you star all her tweets. And the thought-leaders don't make money selling movies, they make money talking at conferences.
My own movie's made a little bit of money that I'm going to use to try and find people the old-fashioned way: advertising.  But I want to do the old-fashioned way in a relatively new-fashioned way: targeted advertising that leverages your social graph or things you're searching for.  I have no idea how I'll do it exactly, or if it will work.  But I'll let you know when I get any interesting results, like this.
Okay, now go read this this PBS article because I was interviewed for it and it talks about a lot of this stuff too.