My daughters always want to make a movie with me. Usually, the movies they explain in detail are feature length and run a budget of about $78,000,000 because they have active imaginations and uncompromising visions.
A few months ago, I was playing with the Action Movie FX app on my iPhone and thought it would make a fun Filmed By Bike movie with my daughters. I had an idea that would've involved both of them, but one actress backed out due to creative differences. So we made an End of the World themed movie in honor of 12/20/2012.

I was excited the movie made it into Filmed By Bike and was even one of the five movies nominated for a Golden Helment Award. I was nominated last year too for Right Hook. I have lost twice, which I think is the most anyone has ever lost that award. My goal is to be the Susan Lucci of the Golden Helment.
Here are some photos from the Opening Night Street Party…
LED Hula Hoopers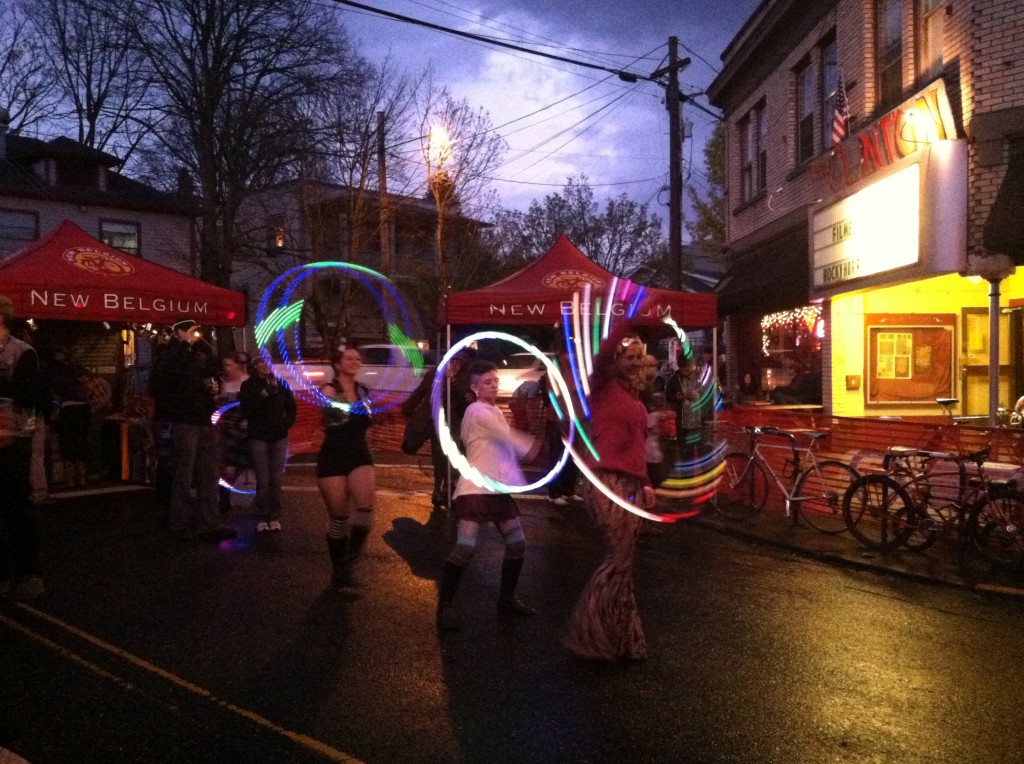 Hammercize! (If you don't remember, I made a little video of Hammercize performing last year.)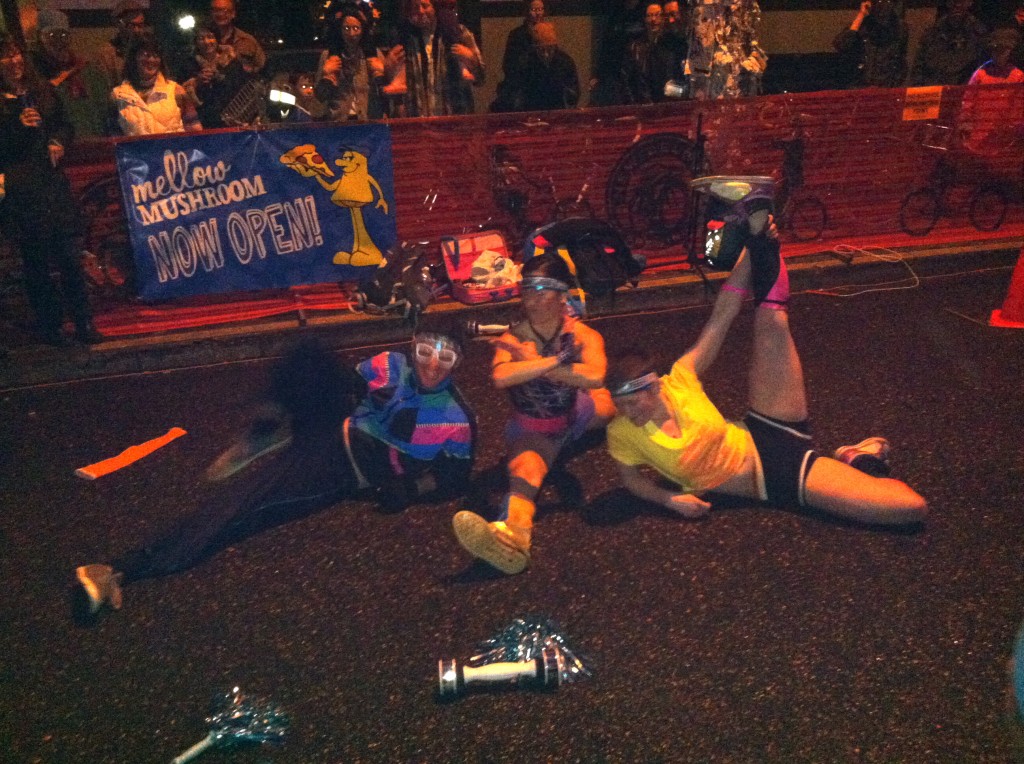 This is Ayleen Crotty, who started Filmed By Bike 10 years ago!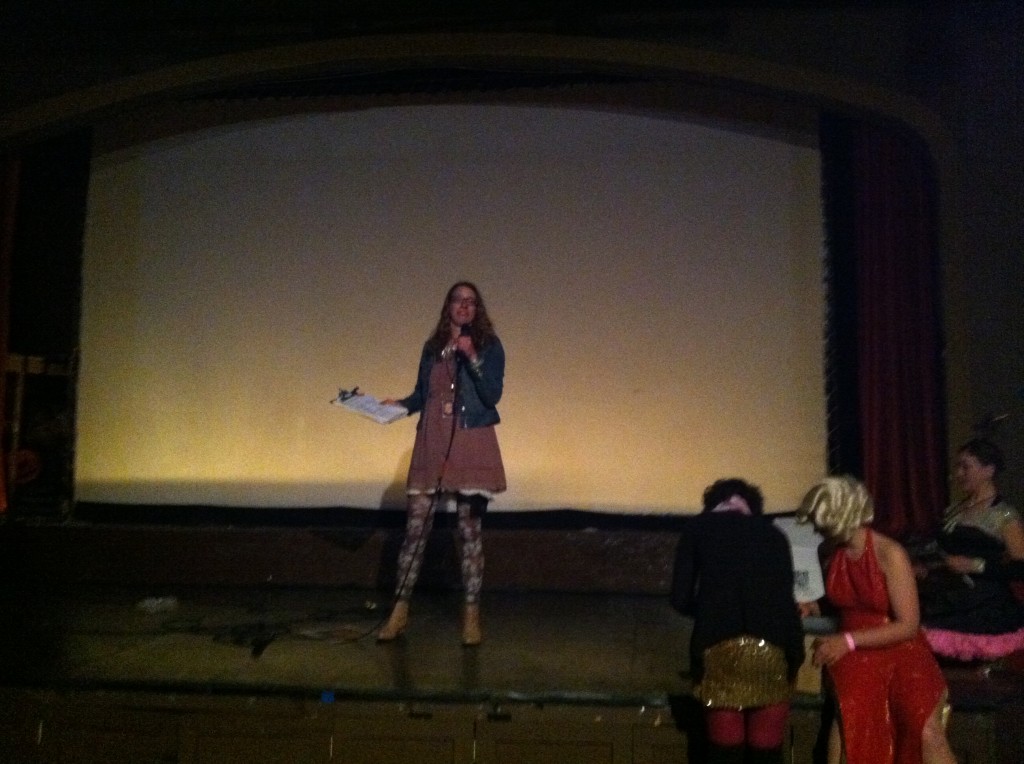 This is the legendary speed raffle. I did not win this bag.

We went back on Saturday and watched it on the big screen!