The first episode of The Carolyn Show has been launched into the world. It's been a fun collaboration because I'm used to writing a script and then letting actors improvise off that. In this case, Carolyn and I exchanged a bunch of ideas via email over a long time until we came up with an idea that made sense (in a talking pug, tarragon smoking, draw bridge apartment sort of way).
The nice thing about working with a cartoonist is that you aren't limited to just things you can shoot with a camera. And she would add new animations months after we shot that added more funny stuff to the script. For instance, there's a scene involving a wedding ring and underwear that we shot, but she was able to highlight it with a quick animation. So it's been fun and hopefully we'll do more soon. But here are some photos from the shoot….
It's very unprofessional when actors fall asleep on set…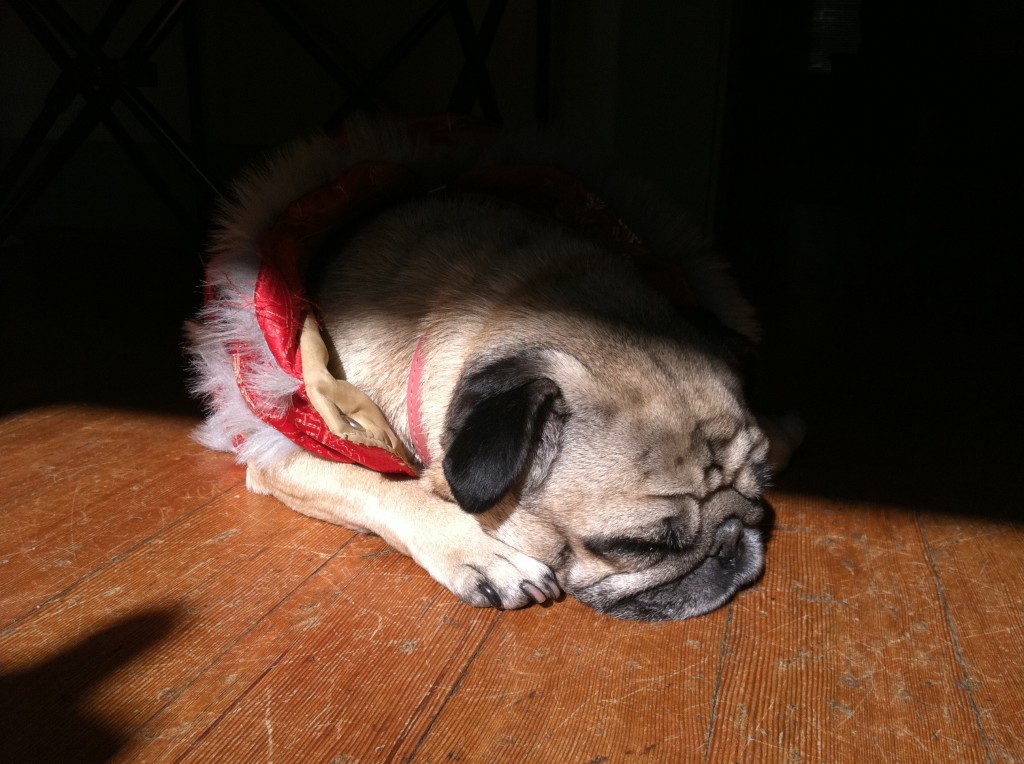 Carolyn getting some make-up put on by Emily…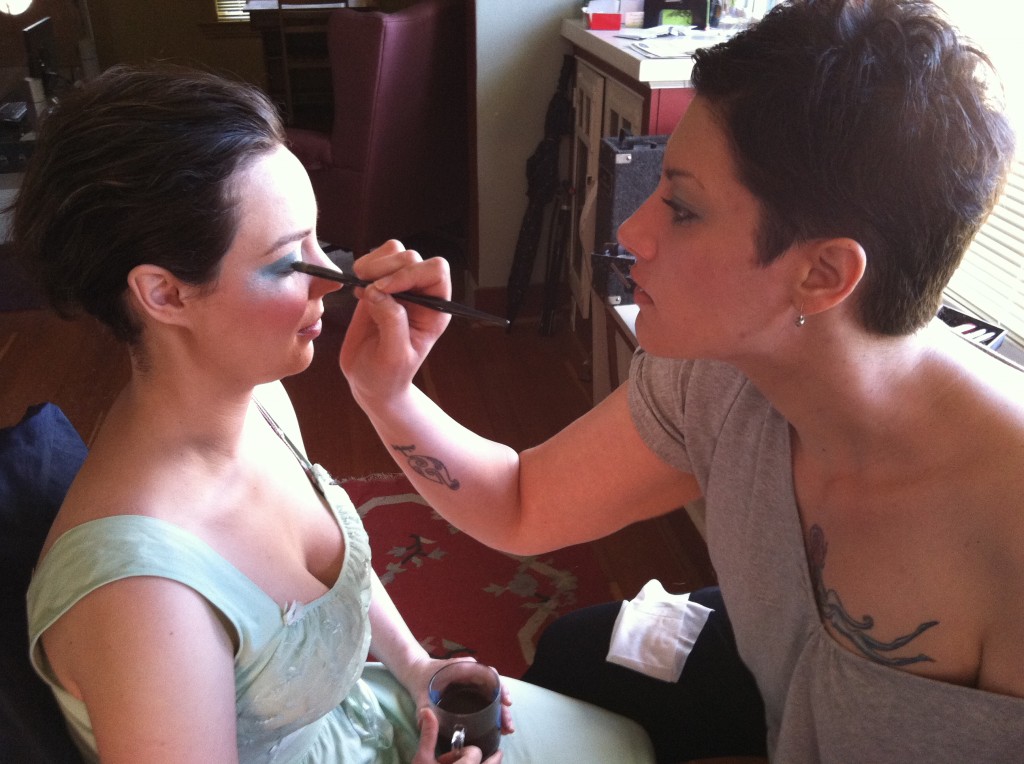 Crystal and Benja met probably 10 minutes before we started taking photos of them as a couple…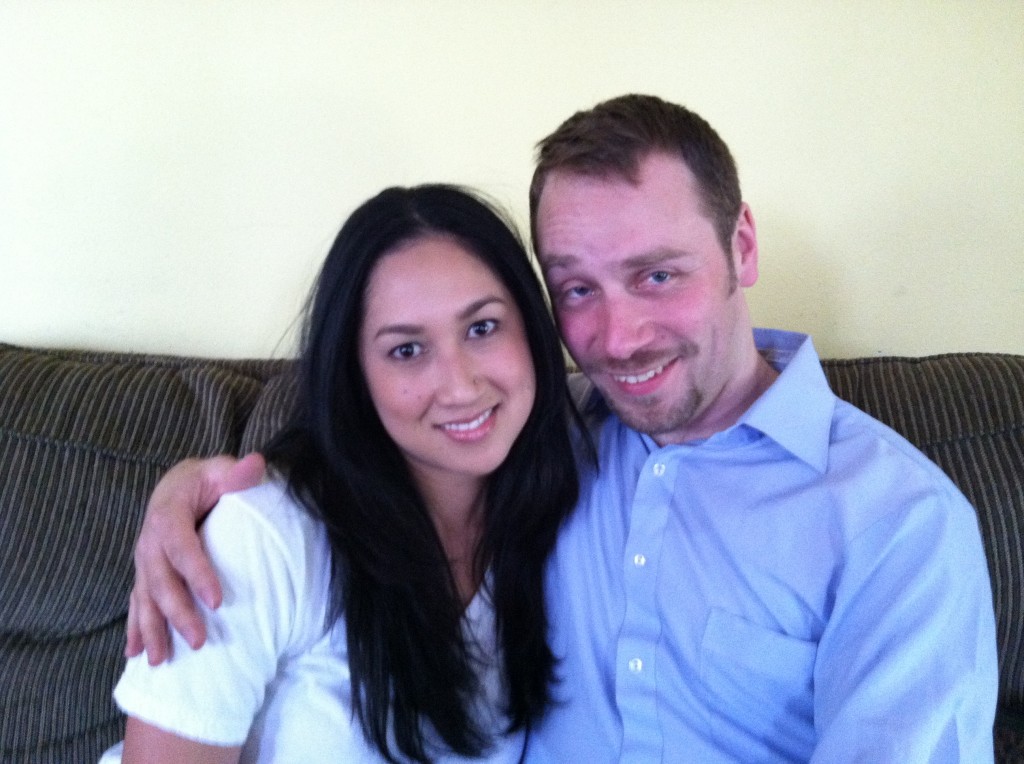 Pomponette is ready to do some acting!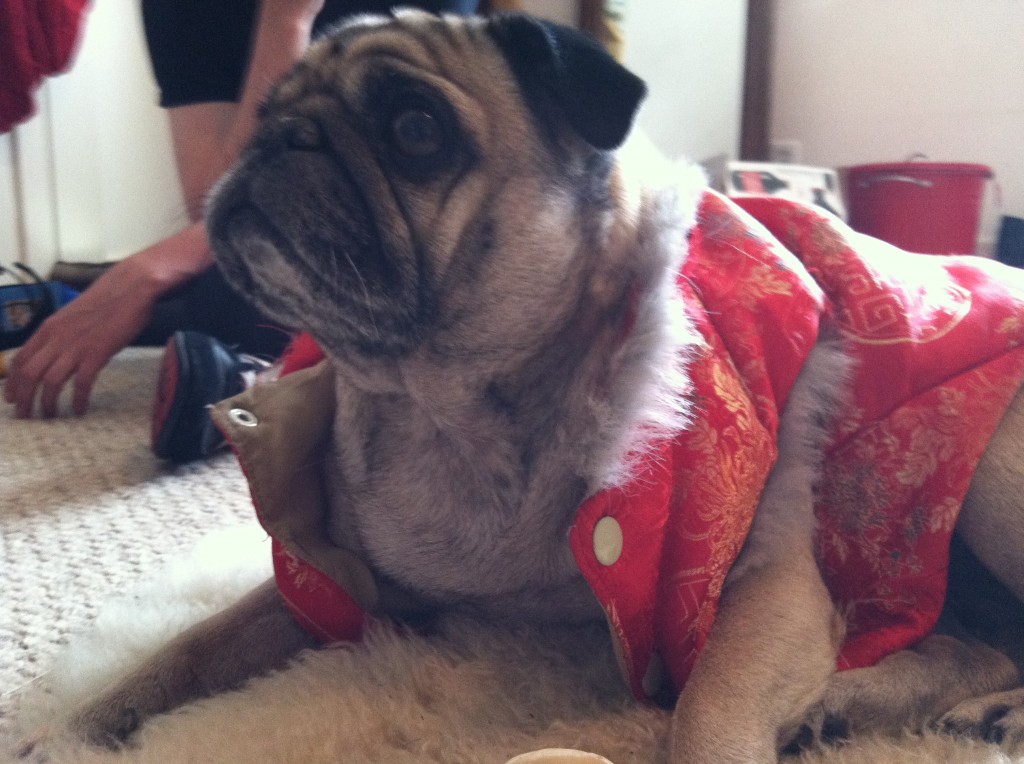 We shot the opening montage after most the episode had already been edited. This was a sign near Director Park…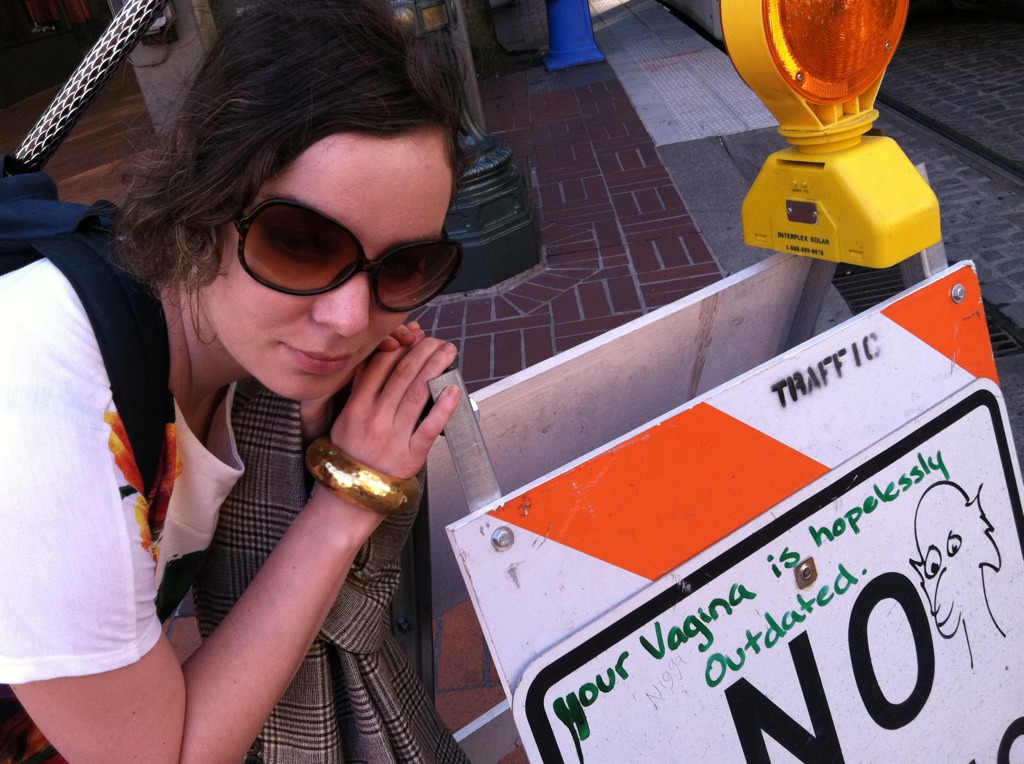 Watch it now (unless you're around people who frown on cartoon nudity).