I tried to only sell "Did You Kiss Anyone?" as a digital file. It's easier for me, it costs less for you, and there aren't any plastic clamshell cases that could be used as a landfill starter kit.
The problem is that not everyone knows what to do with a digital file or has the ability to play it on a screen they'd actually want to watch it on. Plus DVDs make wonderful gifts to buy for all your friends. So I decided to make a DVD.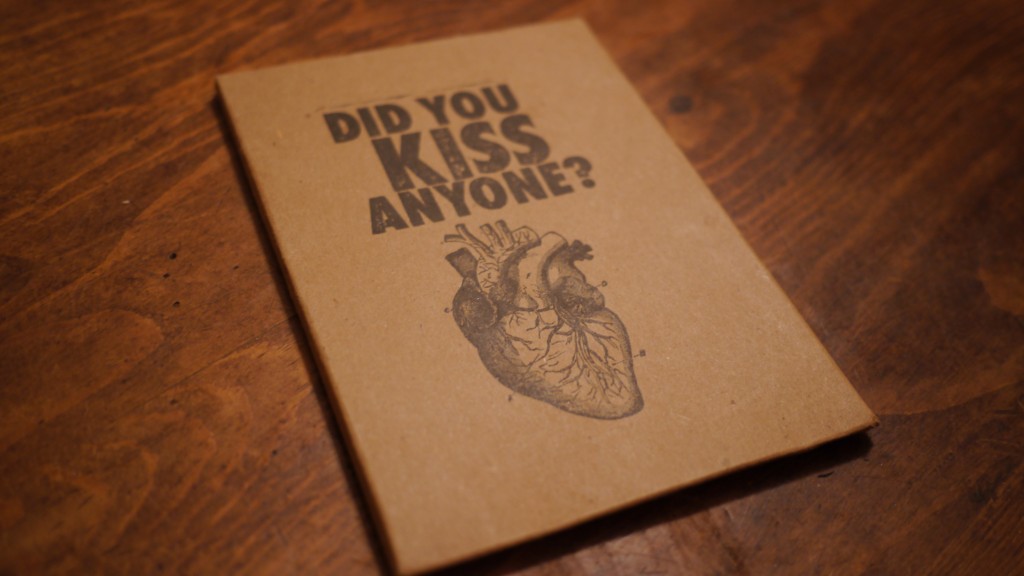 I loved the packaging of a Filmed By Bike DVD I own. The case is from Stumptown Printers and it's made from foldable chipboard. There's no plastic, it feels nice, and it's kind of awesome.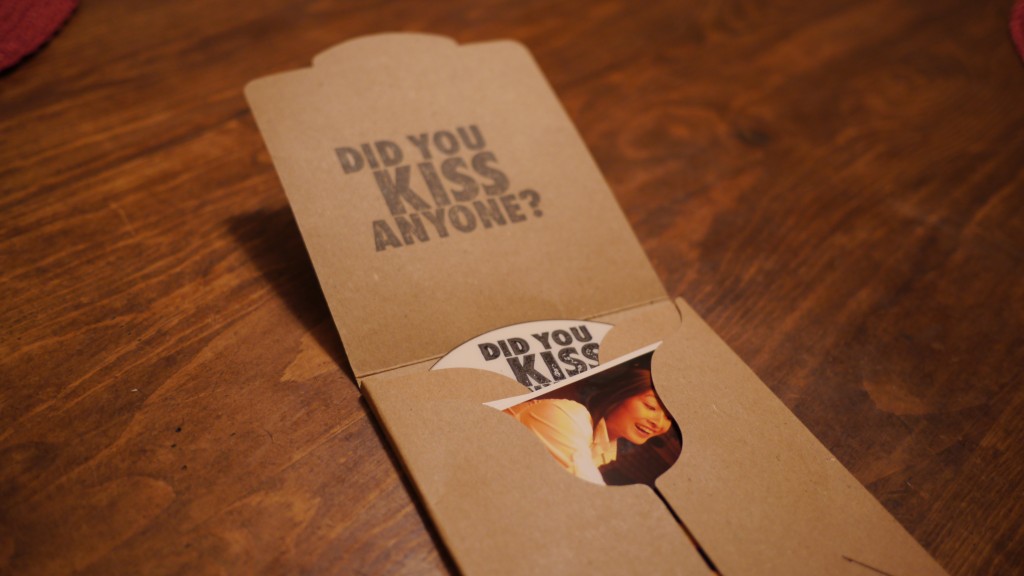 But getting them printed is expensive. So my friend created a design for some rubber stamps that I could put on the cases. The human heart stamp came from Collage and somehow seemed to fit the tone of the movie too.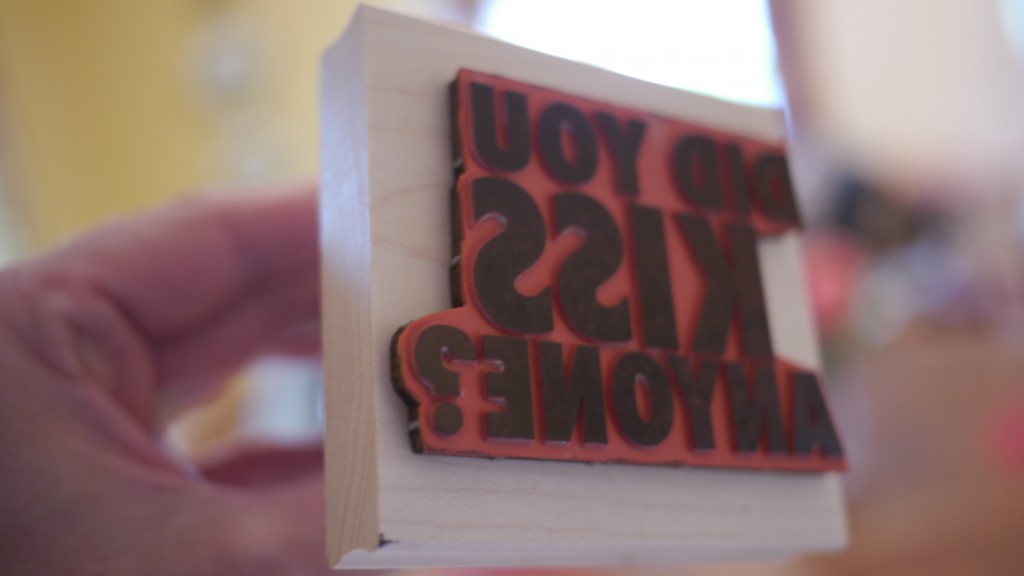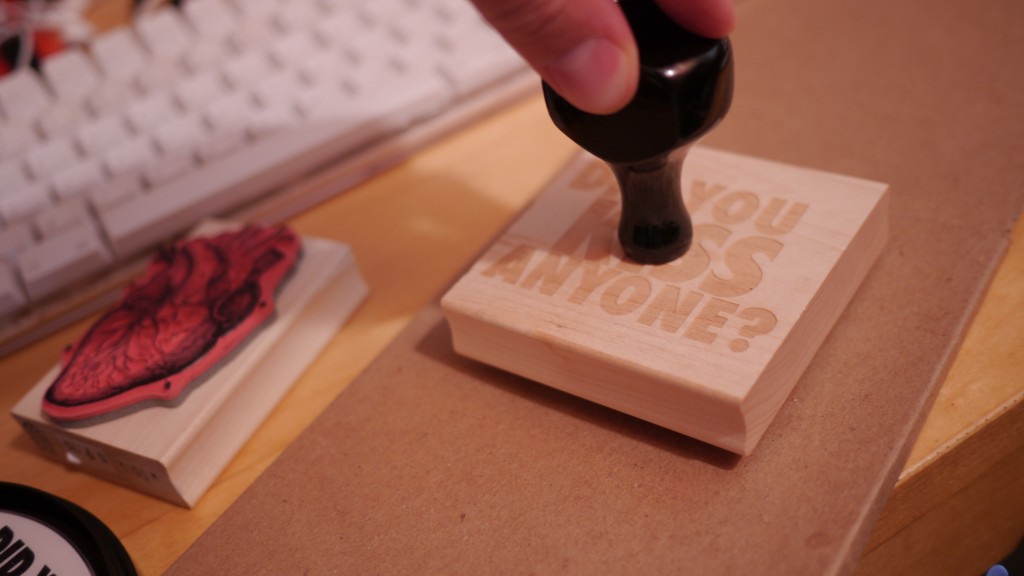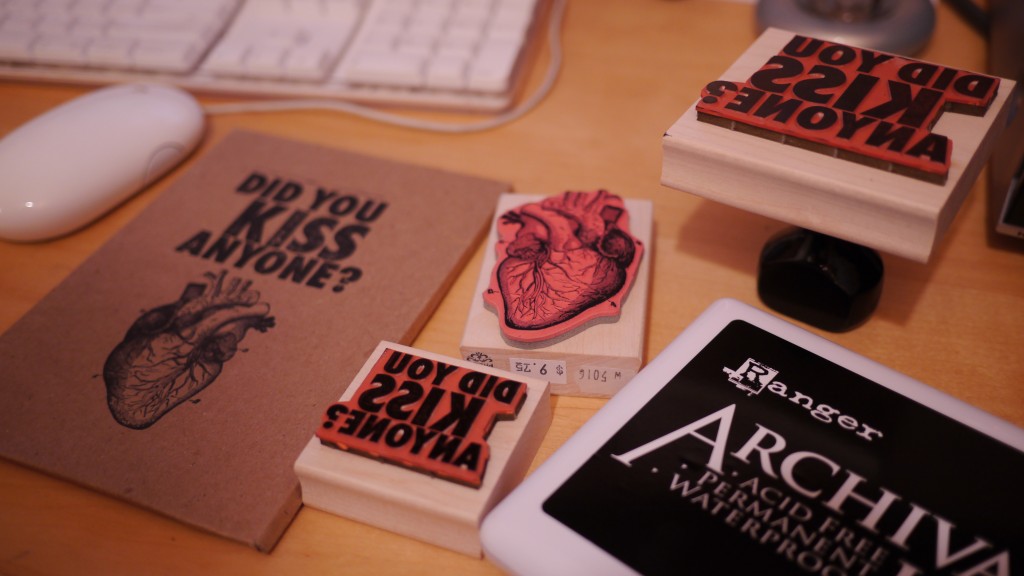 I decided to throw in some behind-the-scenes photos because it seems like it would be fun and feel more personal.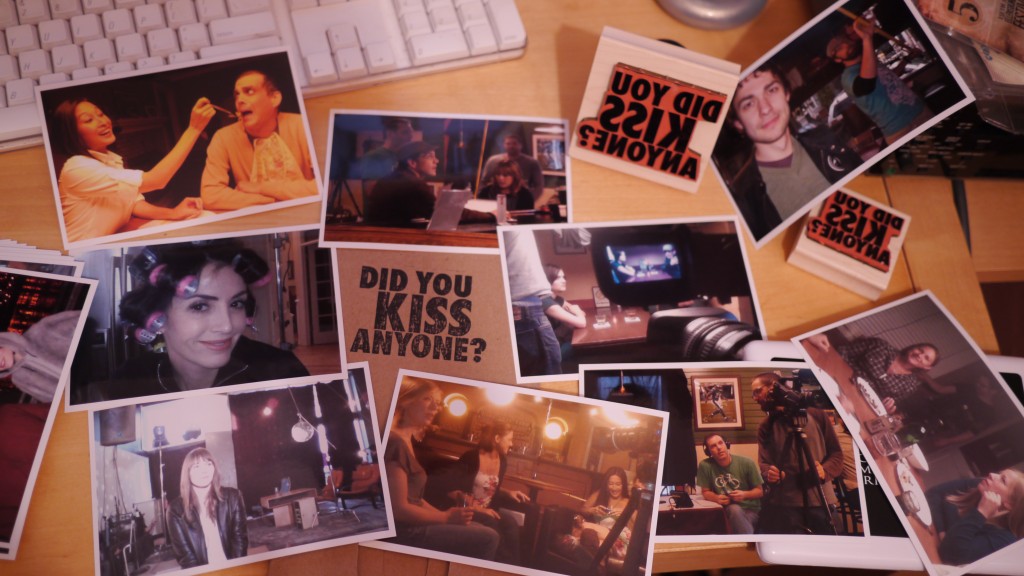 I went from not liking the idea of selling a DVD, to realizing I just don't like the mass produced DVD cases for indie movies trying to look like Hollywood movies. Mine are hand-stamped and folded together by me. I make these.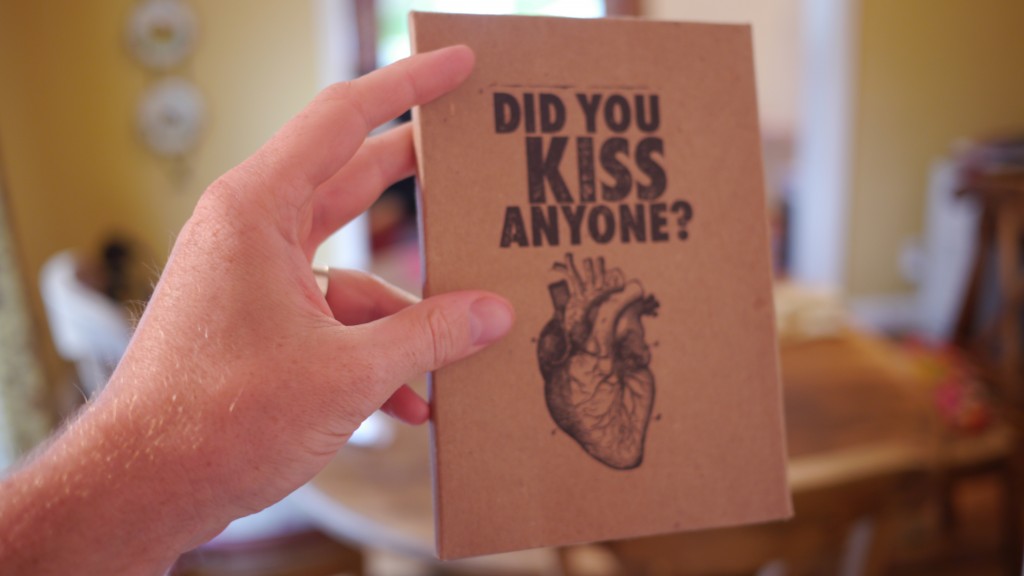 You can buy them at DidYouKissAnyone.com