I'm in the process of notecarding out another feature. It's probably the most fun part of making a movie because there is no technology to troubleshoot, people to schedule, locations to coordinate with, or money to try and not spend. It's just writing and imagining new scenes and what could happen in those scenes. There's not even dialogue yet. Improvisation happens sometimes on the set, but this notecard process is pure improvisation. What if this happened? What if this character did this? Sure, there is a little bit of practicality, like realizing that where a scene is set or how many people are in it can affect all the scheduling, budget, location scouting, etc. Working within limitations makes me more creative.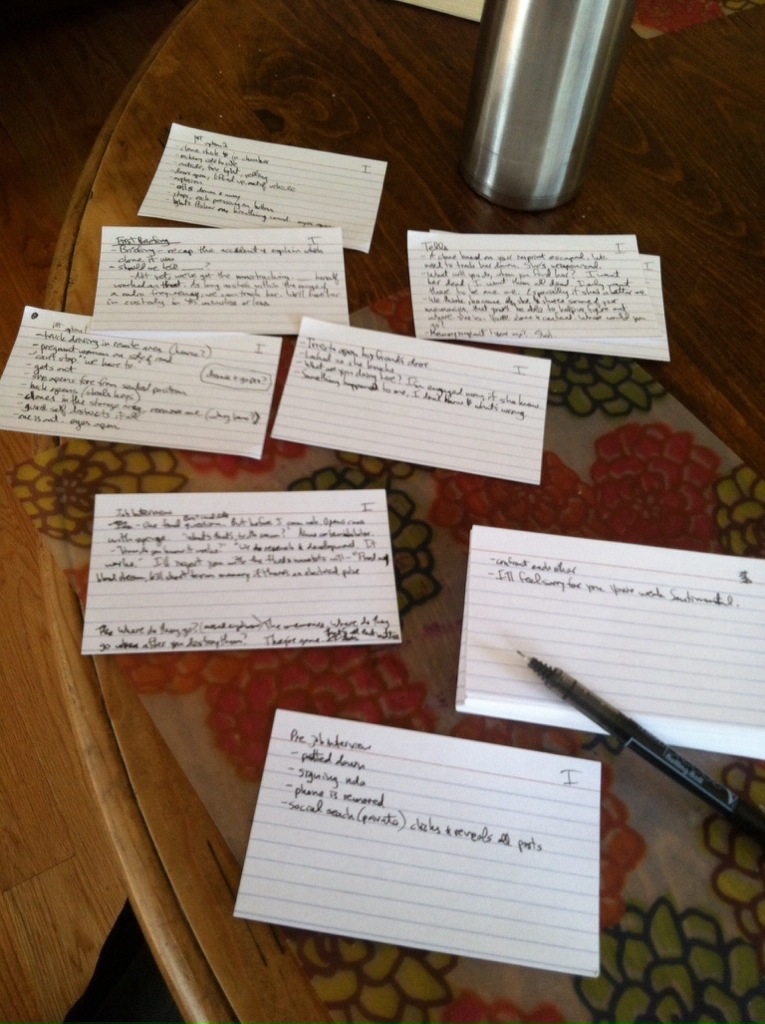 I wasn't interested in doing another feature immediately after Did You Kiss Anyone? The idea of making a new standalone feature seemed almost tiresome at the time. If I was going to make another feature, I wanted to be excited about it. So instead I worked on what excited me: creating Phrenic. People seem to like it and I've been able to do some cool things because of it, like Grimmfest, speak at UO, the Film Trooper podcast, and the Foes of Reality interview. The app allows me to send push notifications to people who opt in, which amounts to sending a message directly to the screens to of the number of people you'd find in in a packed theater. The flexibility of the storytelling framework lets me experiment with new platforms, like Plotagon or Theatrics, as well as create new characters or storylines whenever I want.
But I missed making a feature and all the agony and ecstasy it involves. I toyed with going back to an old script and building a transmedia framework around it, but then I realized I've already got a transmedia framework with fans in place. After a few days of staring blankly lost in thought, I knew how I could make a feature that tied into the world of Phrenic and included some of the characters. I started writing out notecards, one per scene.
So far, I think it's kind of awesome.