Phrenic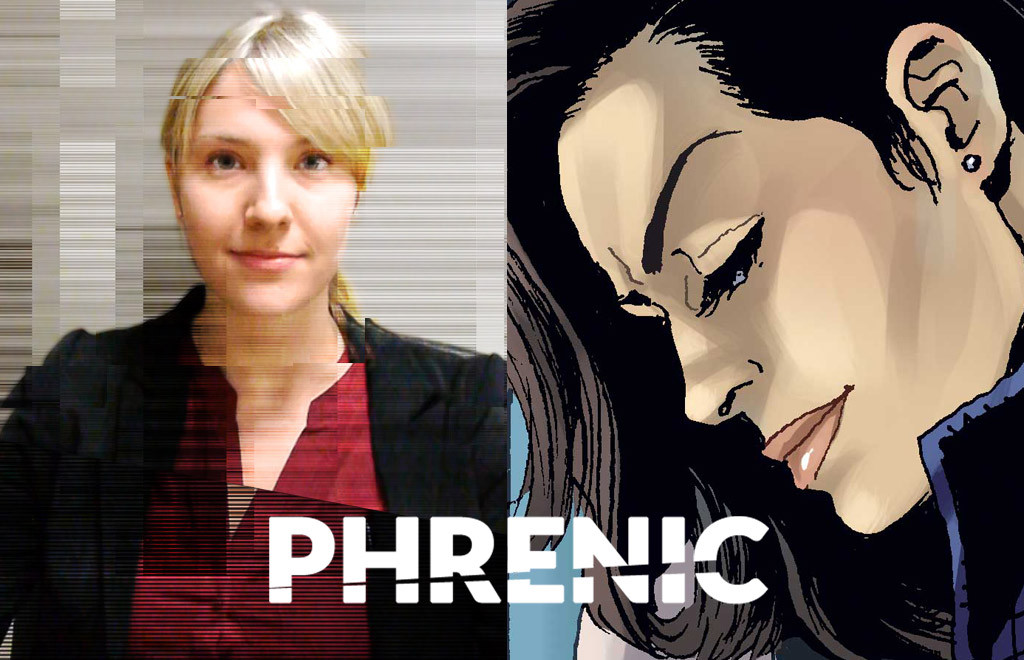 What does it mean to be human in a world of cloning, memory implants, and artificial intelligence? My transmedia thriller Phrenic takes place in the near future where illegal genetic engineering is being secretly enhanced with nanotechnology, making it nearly impossible to know who (or what) is real. I'm building out an entire universe with characters and shared storylines that crossover in videos, fiction, comics, and games. A character named Zoe Trapp will communicate directly with you as you try to expose illegal cloning at Life Identical. This is an on-going project, take a few minutes to explore!
Find out more | Explore PhrenicWorld.com 
---
The Waiting List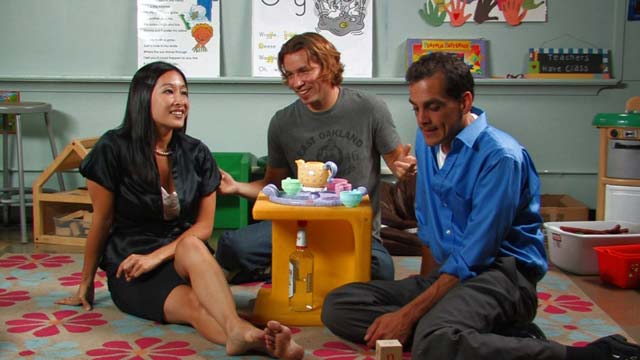 My first feature film "The Waiting List" is a foul-mouthed, sex-obsessed, back-stabbing comedy about preschool enrollment. It's based on an experience I had waiting overnight to get my daughter into a preschool. It played at a bunch of festivals and we did some cool things that got written about in PBS Media Shift and on Ted Hope's Truly Free Film.
Find out more or watch it now. | IMDB – The Waiting List
---
Did You Kiss Anyone?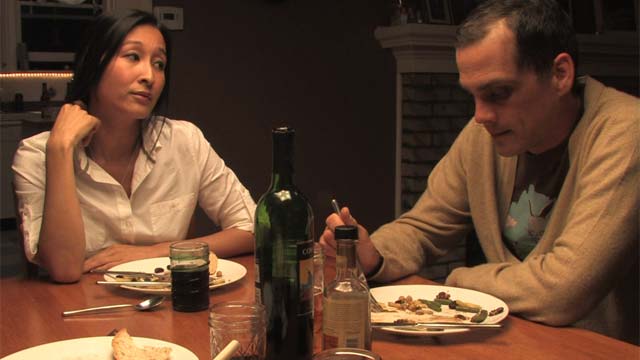 My second feature film "Did You Kiss Anyone?" is a comedy about marriage, sex, and shi**ing with the door open. I wanted to make a movie about a married couple that was funny, romantic, and slightly absurd. We filmed in lots of locations around Portland and used a bunch of actors. Over 100 people volunteered to help make the film over the course of two years. We screened it at the Bagdad Theater in Portland, Oregon to a packed theater and listening to the audience reaction from the lobby is one of my happiest moments as a filmmaker.
Find out more or watch it now. | IMDb – Did You Kiss Anyone?
---
Bike Movies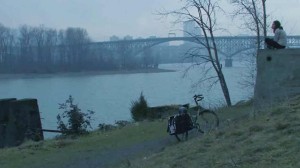 I've also made a bunch of bike movies, mostly intended for the awesome Filmed By Bike festival. I got interviewed about making bike movies on OPB once and I've lost the Golden Helmet Award more than any other filmmaker.*
Watch my bike movies!
* I don't know if this is true.
---
Contact
Email: mike@mikevogel.com
Twitter: @mikev
Goodreads: /mikevogel