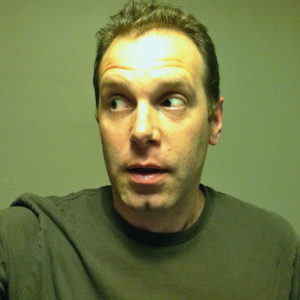 Hi, I'm Mike Vogel! I am the creator of Phrenic, which you can get on the App Store. I'm also the writer/director of two feature films "The Waiting List" and "Did You Kiss Anyone?" and the author of the crime-comedy novel "Isn't That Bigamy?"  I'm working on a webseries about a superhero who loses his superpowers and has to get a regular job, called League of Normal. I once acted in a funny webseries while crowdfunding an indie feature called Did You Cast Anyone?  I also like making bike movies. I've got another blog called This Is Transmedia.
Email: mike@mikevogel.com
Twitter @mikev
Whoa, I've got an Amazon Kindle Author Page
Download Phrenic on the App Store
It's free (probably) and gets updated with new stories and episodes. If you like freakyTwilight Zone type stuff, you'll like Phrenic.
Buy my movies!
The Waiting List, my preschool enrollment comedy:
Did You Kiss Anyone?, my comedy about a married couple who give each other a one night pass and things go inevitably wrong: