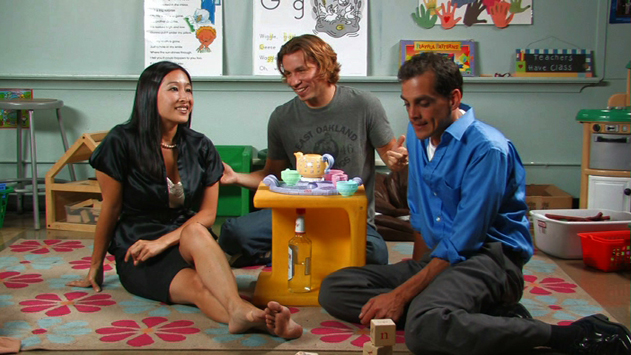 At long last (at least it seems like that to me) The Waiting List is finally available on DVD! People have been asking where they can get a copy, to which I can now answer: on IndieFlix.
For those of you either hit hard by the craptastic economy or who are hesitant to drop $10 on a movie you've never seen by a director you've never heard of, I do have a plan to livestream the entire movie soon for free on Ustream or some site like that. And eventually I hope to have it available in other ways besides fragile physical discs that are dying off as a medium.
But until then, please go buy a copy of The Waiting List for yourself. Or buy one as a baby shower gift for that first time parent. Or that stay-at-home dad. That working mom. That couple trying to get their kid into preschool. This movie was made for parents and now I hope it will be seen by parents.