My second feature film is called Did You Kiss Anyone?  It's a comedy about sex and marriage. It played to a packed theater at the Bagdad in Portland, Oregon as well as a couple of festivals.
Read what the Oregonian and Portland Mercury said.
Also, watch the web series about the making of the movie, called Did You Cast Anyone?
My blog posts about "Did You Kiss Anyone?"
Here's the marquee from when we premiered at the Bagdad Theatre in Portland, Oregon!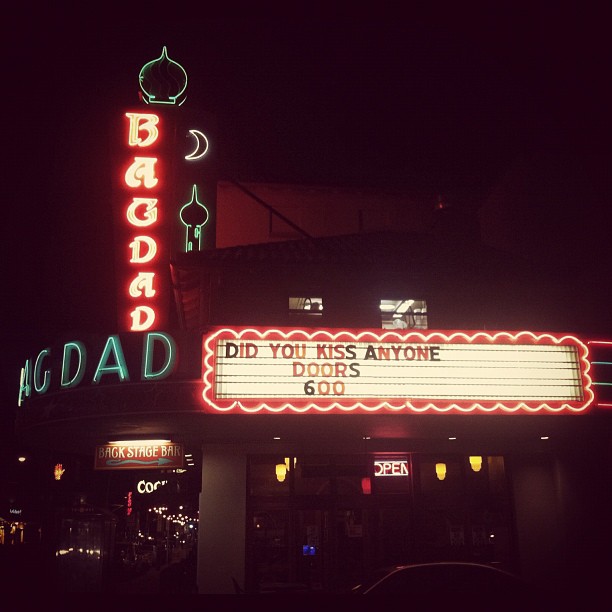 Photo: Kimberly Palmer
Watch a scene from the movie!