Thanks for swinging by! I always have at least one creative project in the works. Here are some of my favorites…
My excitement about AI generated video has joined forces with my love of bike movies. I wanted to use Stable Diffusion Deforum to convey what it feels like biking around aimlessly (my favorite way to bike around). If you like this sort of thing, I started another YouTube channel called AI Video School.
---
I've filmed funny, bike-themed shorts to entertain the enthusiastic audiences at Filmed By Bike. I play a starring role in this parody of outdoor adventure films. You can watch the rest of my bike movies here.
---
"The Waiting List" was my first feature film. I had no idea what I was doing. Somehow the cast and crew made it seem like I did. This comedy showed at film festivals and won an award or two along the way. I describe this movie as a foul-mouthed, sex-obsessed, back-stabbing comedy about preschool enrollment.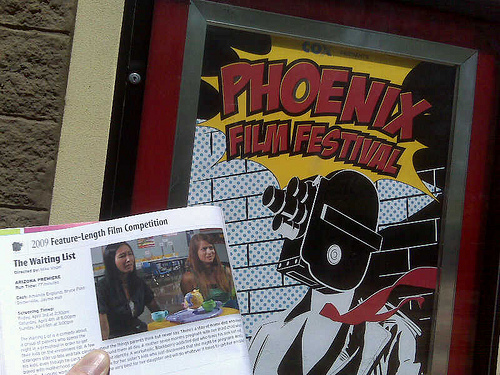 ---
"Did You Kiss Anyone?" was my second feature film. It took over a year to film on weekends and weekday evenings. Over a hundred people ended up helping out in some way. While it played in a couple of festivals, my proudest moment was showing it to a packed audience at the Bagdad theater in my hometown. I describe this movie as a dark romantic comedy about marriage.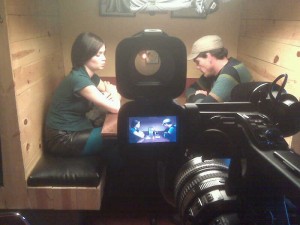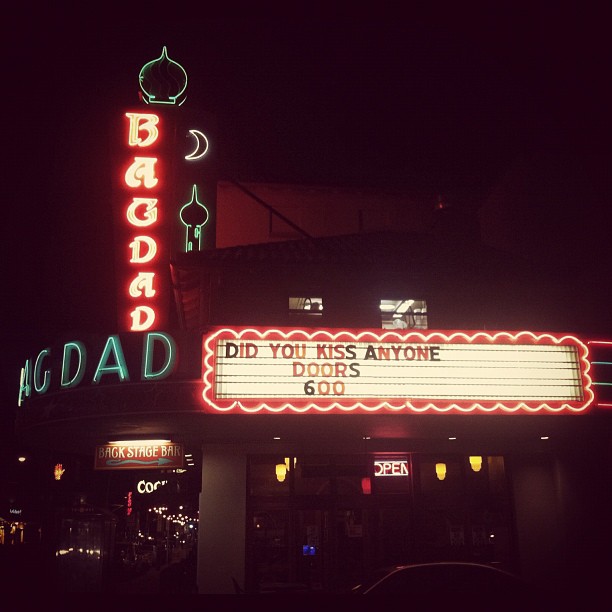 ---
Zoe Trapp was an interactive thriller about a genetic enhancement advisor who doubles as a corporate spy hoping to expose secret experiments performed by her employer, Life Identical. Your job is to help smuggle out evidence in case something happens to her. This immersive experience used personalization, email, text messages, social networks, video, images, badges, puzzle solving, and real phone calls. The players get to be part of the story and many of them expressed genuine concern for Zoe at times. I describe Zoe Trapp as an alternate reality game.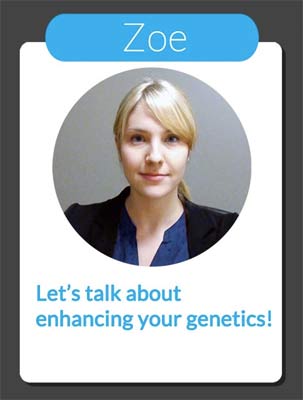 Zoe Trapp starts with an interactive video that changes based on your choices.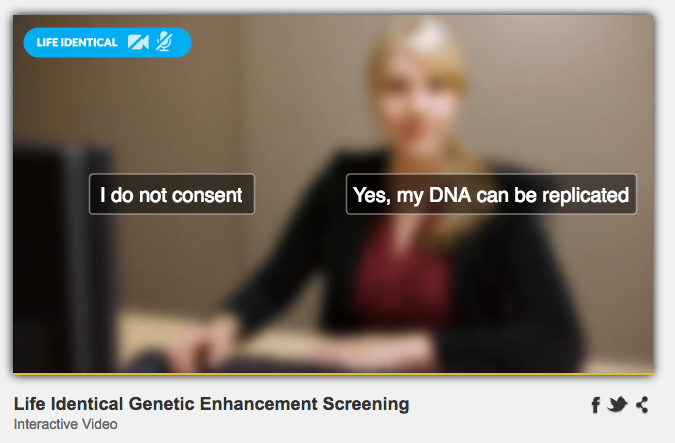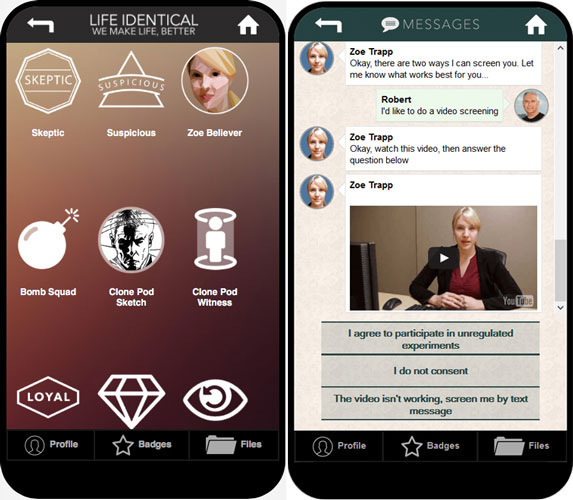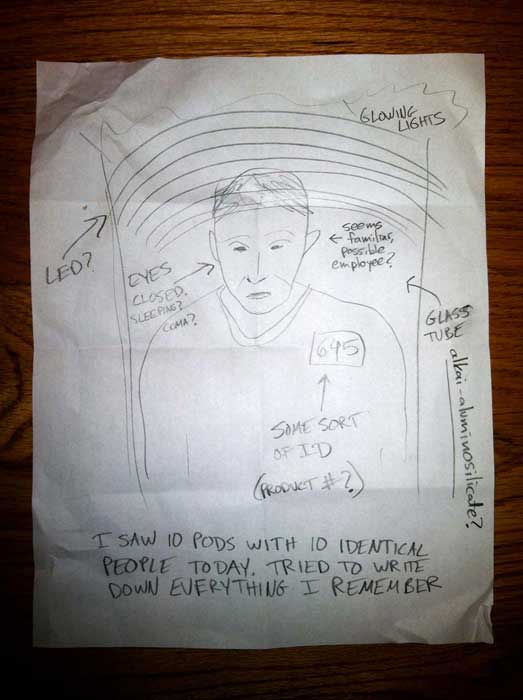 ---
Phrenic was an iOS app that combined video, fiction, and games. I wanted to create a unique storytelling experience for mobile that I could update and add to over time. It was a fun experiment and got a little bit of buzz in transmedia storytelling circles, which led to it being taught at universities in at least three countries. I was invited to talk about Phrenic on podcasts and at conferences. I describe Phrenic as a mobile-first story you watch, read, and play.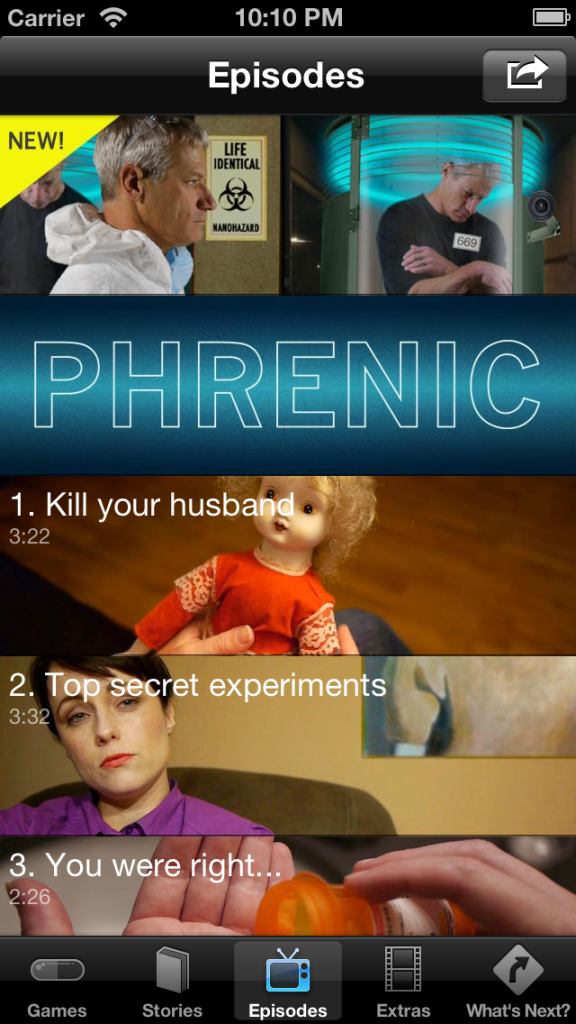 The iOS app no longer exists but the ghost of this project can be seen at Phrenic World.
---
The Doll is a Choose Your Own Adventure story written in Inklewriter and includes over 30 endings and a million decisions (it seemed like I wrote a million, at least). It was in the Phrenic world. I think of this as an homage to Choose Your Own Adventure stories I loved reading as a kid. Read/play it here.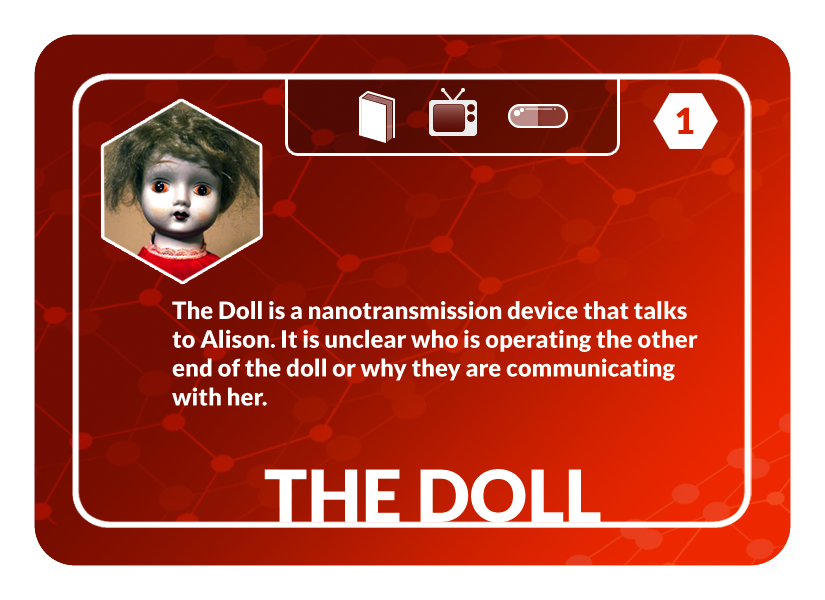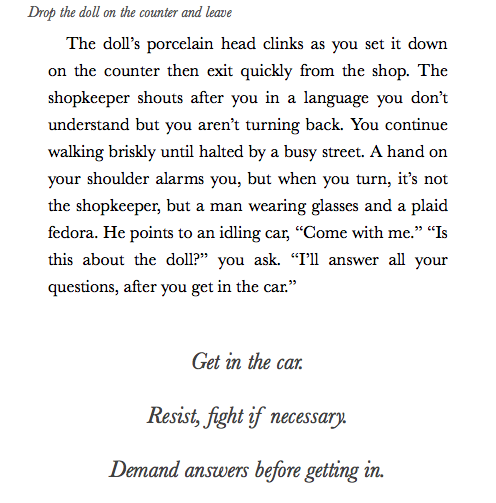 I was curious about the possibility of using video game characters as actors. I combined gameplay with text-to-speech engines and created a story around a guy who arrives in Vice City for a blind date, not realizing he resembles the most notorious gangster in the city. I think of this as a Grand Theft Auto love story.
---
Snowpacalypse Now may only make sense to people who know how the local news covers snowstorms in Portland, Oregon. My sister filmed on a Flip camera and we did this in one inspired take.
Thanks for visiting!